Celebrating Wildcats who serve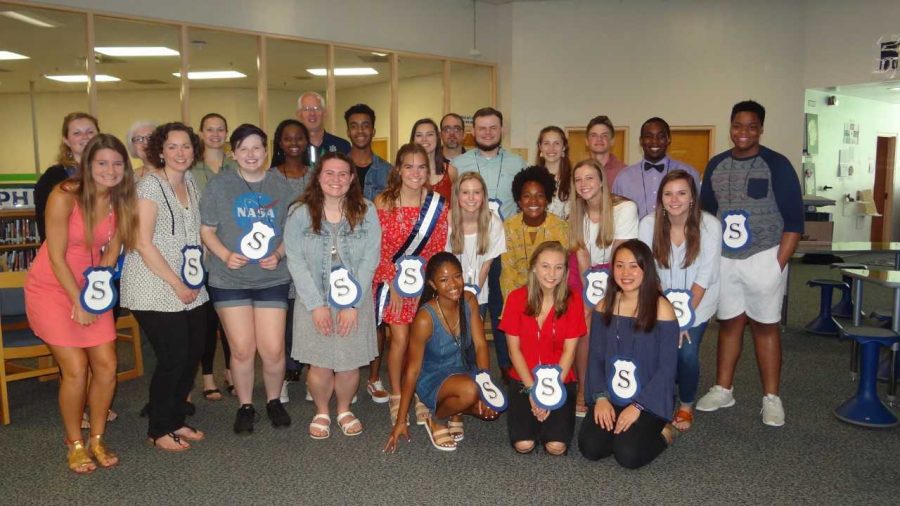 On Thursday, March 25, Millbrook's annual Service Club assembly was held. This year's assembly allowed the senior class the chance to practice for graduation, announced the new members of the National Honor Society, who will be inducted next month, and inducted twenty-five new members into Service Club! Being inducted into this highly selective club is one of the greatest accomplishments one can earn at Millbrook High School, and those inducted this year should be extremely proud. New Service Club member senior Emma Finerghty said, "I'm very excited to be inducted into Service Club because it makes me feel like what I do really does matter and made me realize even the smallest things I do get noticed!"
 Service Club has been at Millbrook for over forty years, since its founding in 1978. This club recognizes both students, faculty, and community members who have dedicated their time to commit service to the school. Its purpose is to honor  those who go above and beyond the typical student or staff member. This club's goal is to recognize individuals in every area of the school for their commitment to others and the community. To be inducted into this club, individuals must have been recommended by either a staff member or student and be selected by current Service Club members.
 This year's assembly was one of the greatest yet because of the exceptionally dedicated and hard-working people inducted into the club. The assembly was run by current student members Morgan Alexander, Conner LaRocca, Cole Powell, and Rachel Smith, along with help from current faculty and staff members, and Mrs. King. Each new inductee was introduced by a current member after giving a short description of their service to Millbrook and a quote that summarizes their character and dedication. The newly inducted Service club members were surprised by their friends and family when they were announced, since their selection is kept a secret. These students and faculty can be found in all areas around the school and the community. This year's student inductees are  Sterling Adams, Michael Brown, Carita Burmester, Katie Day, Emma Finerghty, Preston Hewett, Fatou Jobe, Kerrington Keyes, Grayson McClendon, Samari McLean, Britt Mobley, Emily Ni, Allison Nidiffer, Michael Palko, Melissa Schroder, Andrea Shealey, Avery Shelton, Peyton Spainhour, and Madison Steed. This year's staff and community member inductees are Eddie Adams, Hillary Beach, Ashley Davis, Jessica George, Margo Harber, and Gary Nobles.
 These new Service Club members are sure to make Millbrook and the community proud as they continue their exceptional dedication to everything they do. These members serve as role models to what it means to give back to a community you love and to go above and beyond.