Lights, Camera, Action!: Delightful detective movies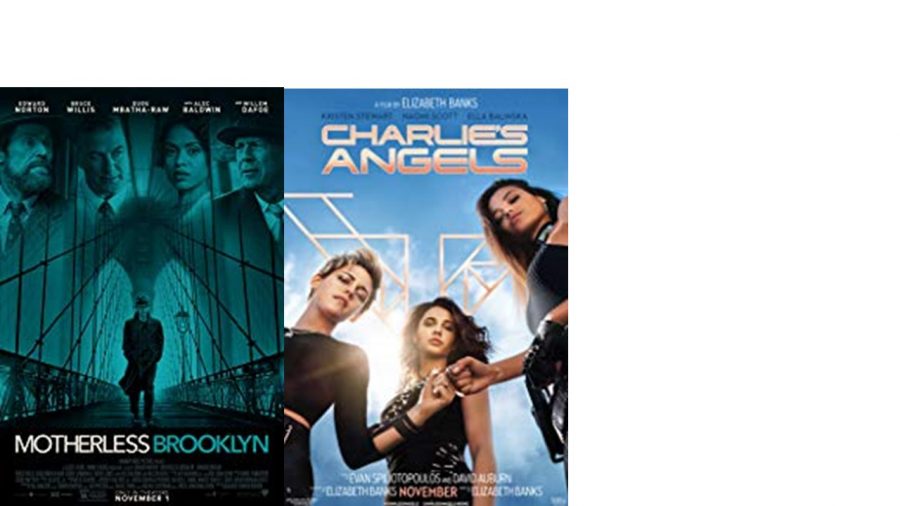 Murder, mystery, action, and drama are all important factors in a good detective movie. Considered a part of the spy family, private detectives leave film plots full of mystery and action while characters try to save the day. Two new movies that are sure to keep viewers on the edge of their seats are Motherless Brooklyn and Charlie's Angels. Considering both of these movies have high expectations at the box office, this November you should keep your eye out for these films.
  Motherless Brooklyn is based on the highly acclaimed book of the same name written by Jonathan Letham in 1999. Set in Brooklyn, New York, the story follows Lionel Essrog; not stopped by his Tourettes syndrome, Lionel is a private detective working for Frank Minna. When Frank is suddenly murdered, it is up to Lionel to catch the cold-blooded killer. This film stars Edward Norton as Lionel, Bruce Willis as Frank Minna, and Leslie Mann as Julia Minna. Additionally, this film was directed by Edward Norton and is rated R. This screenplay has a running time of 144 minutes. This is different compared to some of the other films of the genre, which allows for the mystery to fully developed into a complex mystery with many twists and turns. Overall, this movie's complex plot line and strong performances from the cast allows for this mystery to be an instant hit in theatres. Make sure you see this motion picture in theatres now! 
  Coming out this month, the new action-comedy movie Charlie's Angels will be released on November 15. Based on the iconic late 1970's TV show, this revamped movie follows a new cast that is sure to bring a new energy to the franchise. The film follows the organization of Charlie's Angels, which is a secretive society of highly-trained women who complete some of the most dangerous and top-secret missions in the world. When an engineer gets their hands on new, top-secret, and deadly technology, the Angels will assemble to stop this criminal mastermind. The new cast consists of Niomi Scott, Kristen Stewart, Ella Balinska, and Noah Centino. Additionally, the film stars Elizabeth Banks who also produced, directed, and wrote the script for the movie. This film is rated PG-13 and is sure to be a success when it is released later this month.
  Powerful characters who take charge to save the world and solve crimes allow for interesting movies that are sure to keep an audience highly entertained. As a fan of detectives and spies alike, senior Lilly Campbell said, "Spy and detective movies are personally my favorite because of all the twists and turns. They always keep me super entertained, and I love seeing action and mystery unfold in one movie." Make sure you stop by the theatres this November to see some private investigators save the day in Motherless Brooklyn and Charlie's Angels.