Underrated off-campus lunch spots
  Being an upperclassman means having many exclusive privileges that make your time at Millbrook much better. The most apparent privilege is definitely off-campus lunch. However, many students get in the habit of going to generic restaurants like Chick-fil-a, Cook Out, and McDonald's. Nonetheless, there are many delicious and unique food places many students forget about on their trip off campus for lunch. Keep reading to find out some of the coolest places to grab a quick bite that have short lines, good deals, and, of course, yummy food. 
  The first underrated lunch spot is Jason's Deli.  Located a mere five minutes from Millbrook, Jason's Deli is a great place to grab soup, sandwiches, and salads. Even though this is a common spot, many people overlook it during their lunch break because of its location. It is located off of Spring Forest and Falls of Neuse, behind The Fresh Market and Taza Grill. The deli has a wide variety of options ranging from hot pastrami sandwiches to mac and cheese. If you are looking for a healthy option, consider looking at their all-you-can-eat salad bar. Overall, Jason's Deli is a perfect spot to get a lean meal and get a break from all the salt consumed from fast food every week. 
  For a more unique lunch spot, consider trying Poke Burri Raleigh. This innovative poke restaurant serves poke bowls, sushi, sushi burritos, and other creative dishes. Located in the Shops of Falls Village, it is a short five-minute drive from the school. Their appetizers, such as their spicy chicken nachos and their fried pork dumplings, are under six dollars, which makes for a cheap snack. If you are in the mood for a more filling meal, you can try one of their sushi burritos or create your own poke bowl. At this restaurant the possibilities are endless!
  Do you want to expand your taste palette? Try Jasmin and Olivz; the Mediterranean food is sure to please your taste buds. This restaurant has a variety of pitas, bowls, platters, and small dishes that will quench any Wildcat's hunger. Some of the dishes include their spicy falafel panini, chicken kabobs, greek salad, and their Mediterranean platter.  Located off of Falls of Neuse, this restaurant is six minutes away from campus. In fact, this is one of senior Jake Seagraves' favorite lunch spots: "I love going to Jasmin and Olivz for lunch because the food is much better than most of the fast food close to campus and it is more healthy." Make sure to consider going to Jasmin and Olivz next time you go off campus for lunch for some incredible Meditteranean food.
  If none of these suggestions seem appealing to you, consider trying out Jersey Mikes, Penn Station Subs, Chopt, or Planet Smoothie. You might even find you a new favorite off-campus lunch spot that is healthier, quicker, or cheaper.
About the Writer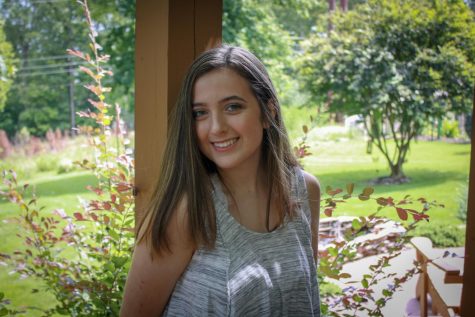 Summer Anderson, Entertainment Editor
Hi, Cat Talk readers! My name is Summer Anderson, and I'm a senior at Millbrook High School. This is my third year on the Cat Talk staff. I have loved...