Freshmen making Varsity: How hard is it really?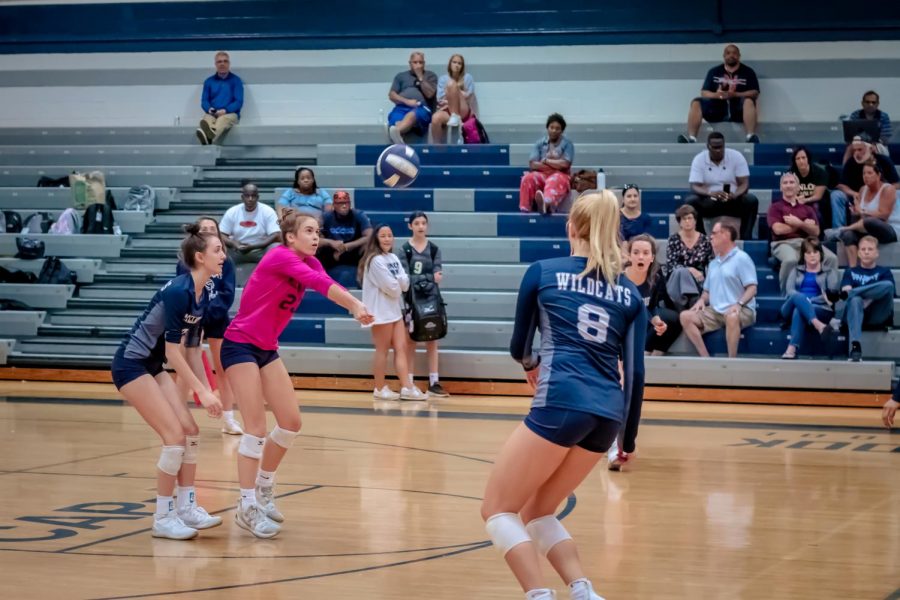 Millbrook sports teams are competitive. Whether it is soccer, baseball, stunt, swimming, or basketball, the teams of this school are difficult to make. Many times, stories are told of athletes who play and train outside of school being cut from teams at the high school level. This is a testament to just how hard it can be to make a team, even if a student has competed their whole life! 
  The majority of coaches at MHS would likely agree that making a team truly just depends on the year, and that one season may yield a different result than the season before. One year, a team may be in need of multiple defenders, whereas the year after, they may be in need of offensive players. Another thing that coaches would agree on is that some teams are easier to make than others. This could be due to a team's ability to take more people on than other teams have the ability to do. Head wrestling and assistant softball Coach Saby stated, "Some ninth graders definitely have the skills to participate on certain Varsity teams. It is dependent on the sport."
  This year's incoming freshmen proved themselves to be very capable of playing high school sports at the Varsity level, Kate Kilpatrick being one of them. Considering that the Women's Volleyball team made it to the first round of the state playoffs this year, Kate's accomplishment was a big one. In her experience, "It took a lot of preparation and hard work to be able to make Varsity." Basketball player and freshman Corrie McLaughlin's experience was similar, as she also put in a lot of work in order to make the team she wanted: "Coming in to Millbrook I knew that making Women's Varsity basketball as a freshman wasn't going to be easy. There is already so much talent on the team and so many talented people at tryouts. I put a lot of work into making Varsity as early as eighth grade. I made sure I did events with the team during the summer and put in more time in the gym. People would also tell me that freshman couldn't make Varsity, but that only made me hungrier to put in the extra time and work to get a spot on the team. Reychel Douglas and I also would go to the games this past season to watch the girls play and get a feel of what we might be walking into." Soccer Varsity athlete and freshman Jack Hunter summed up his experience making the team by simply stating, "Hard work pays off. I feel like it was difficult at the beginning, but then when I got used to the physicality and the speed of play, it was easy to play against them."
  All of the three aforementioned athletes are similar in that they are phenomenal competitors. This is one thing that every freshman on a Millbrook Varsity team has in common. Whether the sport in question is considered to be a bit easier to make or a bit harder, like with basketball and volleyball, Varsity-expectant freshman prospects should know that coaches and teams expect them to have an attitude of wanting to get better as well as a strong skill set in their sport. All things considered, making a Varsity team as a freshman requires dedication. However, it can absolutely be done, as proven by the above athletes, and the level of difficulty in making a team depends on the year and on the sport itself.