Millbrook Swim and Dive concludes their 19-20 season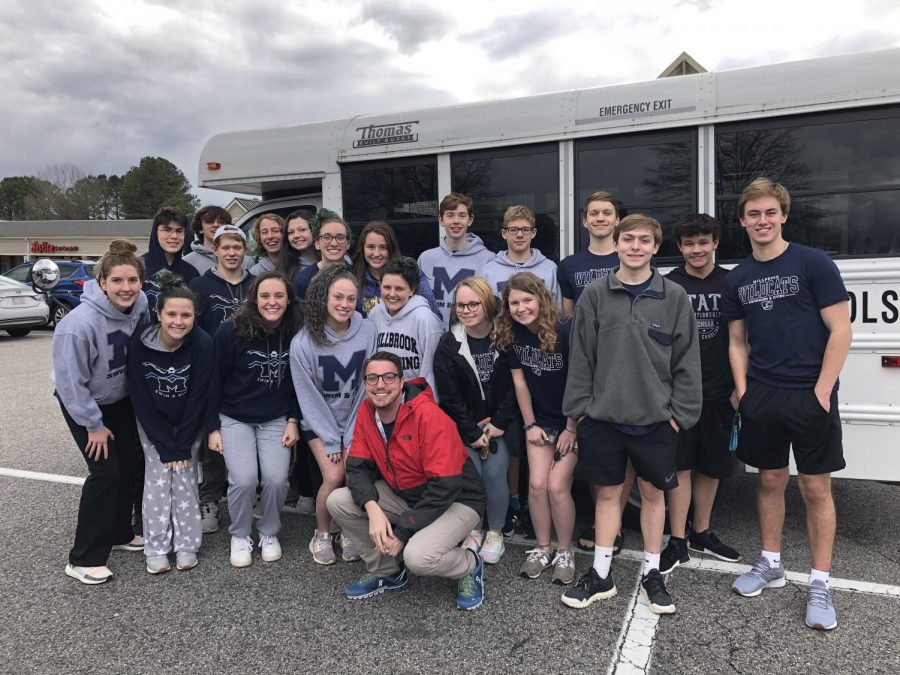 This past year was one for the books for the MHS Aquacats Swim and Dive Team. Throughout the 2019-2020 season, the swimmers and divers made history and were able to reach new levels of performance. While competing against members of a very strong Cap-Seven conference and additional surrounding Wake County teams, the Millbrook swim team was able to achieve a nearly undefeated record, minus one loss against non-public school Cardinal Gibbons. The talented Millbrook swimmers finished with a 14 and 1 record, a Regional Runner-Up trophy on the women's side, and a third-place Regional trophy for the men's team. Not only did they perform incredibly well at Regionals, but an astounding fifteen athletes qualified for twenty-four individual events and five relays at the NCHSAA swimming and diving state championships. This number is the highest in program history, and it is also a great accomplishment due to the difficulty of making States, the most competitive meet of the season. In order to qualify for States as a swimmer, you must place within the top eight at Regionals, a meet that you first must qualify for by placing within the top twenty-four of the Cap-Seven Conference in any given event. These bests in program history and top performances proved the Aquacats to be one of the top schools in North Carolina.
  When senior and captain Jason Donnelly was asked about how he felt regarding the teams progress over the winter season, he reflected, "I would say that I'm very proud of how the team came together since last year and was able to take more people to States than in years past. I am very proud of how well the divers did as well. I'm so glad I got to watch everyone on the team grow to become more like a family. Everyone was always cheering others on." The dive team, consisting of freshman Peyton McCallum, sophomore Megan Iannon, junior Sabrina Holene, senior Lily Rosenberg, and senior Natasha Lang, performed extremely well throughout their meets, contributing more than 20 points to the swim team's tally at both Regionals and States. Although the swim and dive team are technically separate due to their practice times and locations being different, they did a fabulous job of coming together to support one another and attend each other's meets. 
  This extent of support was one of the goals that the Aquacats set for themselves at the beginning of the season. They did, in fact, accomplish this goal, as well as their numerous others regarding performance at meets. No matter what race or what swimmer was competing, there was always a teammate backing up a teammate. Although the swim and dive team does not usually have a student section like many sports at Millbrook do, they have a level of hype for each other that can only be fostered through countless hours spent training in the water together. With a 2nd place Regional trophy, a countless number of personal best swim times and dive scores, and a record-breaking number of States qualifiers, it is evident that the Aquacats are a skilled team who had a fantastic season and have an even brighter future.
About the Writer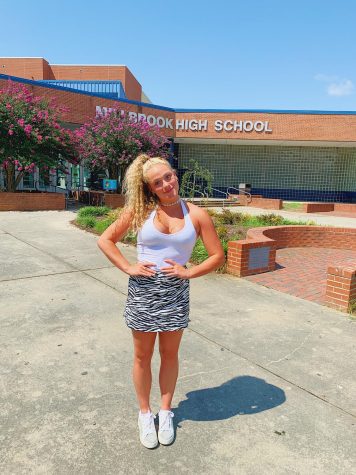 Janie Inscore, Editor-in-Chief
Hey there, Cat Talk fan! My name is Janie Inscore, and I am thrilled to be entering my third year on the newspaper staff. Except this time, I'll be serving...