Coronavirus affects entertainment industry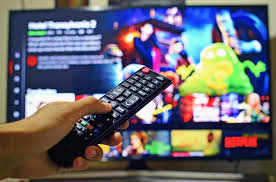 Due to the nationwide stay-at-home enforcements, the entertainment industry has been majorly affected. While the main effects of studio shutdowns have not been seen yet, it will drastically impact next year. One effect that has already been experienced by audiences everywhere is the sudden endings of their favorite TV shows. Since the Coronavirus shut down production on most TV that was filming their last few episodes in early March, many audiences were upset because it did not feel like a proper end to their seasons. This is especially true for dramatic shows that normally end with cliffhangers and energy that leaves its fans counting down the days until the show returns. With the shortened seasons, ABC, The CW, Freeform, and more were forced to end their shows untypically. 
  Coronavirus has also shut down production on all Netflix TV shows and movies, which will result in a lack of original content over the next year. This is upsetting to fans of Stranger Things because production was shut down early into shooting season four. However, this will not be experienced by Netflix alone considering that all studios have shut down. The CW recently announced that most of the shows that were expecting new seasons in the fall have been postponed to winter 2021. This broke the hearts of many including senior Molly Foster: "I am devastated because my favorite show Supernatural was supposed to air its last season in March, and now it has been moved to the fall. I will now not be able to have my watch party with my friend." To fill the lack of new content in the fall, The CW is planning on airing old content and recently purchased shows from other networks. 
  Current talk shows that are normally aired live have had to adapt to filming their production from home. This includes shows such as Saturday Night Live, The Tonight Show with Jimmy Fallon, and Live with Kelly and Ryan. While these shows are now very different, it has given the opportunity to make jokes about the quarantine lifestyle that people are experiencing. Some have made funny sketches about things such as Zoom work calls, being stuck with family, homeschool, and other relatable things. The Ellen DeGeneres Show switched from their prerecorded shows with their live studio audience to a modified show with recorded videos from home. The Coronavirus has also been a challenge to shows such as American Idol and The Voice. Normally aired live from Hollywood, now videos are recorded by the contestants at home and watched as they premiere. Additionally, it will be the first time that American Idol and The Voice crown a winner virtually. 
  Despite all of the negative effects of the Coronavirus, celebrities are making the most out of the situation by having fundraisers through content made at home. The Comedy Store aired a three-hour-long fundraiser to raise money for Feeding America with content from celebrities such as Jack Black, Adam Sandler, and Eddie Murphy. Additionally, many casts of old shows have gotten the chance to reunite over video chat which has made many fans happy. NBC's Parks and Recreation which aired its last season in 2015, got the chance to air a reunion special as a fundraiser including a brand new episode written, filmed, and produced at home. 
  Coronavirus has severely affected all of the entertainment industry, but it has also redefined how new content can be made. This period of entertainment will be remembered in the future because of the innovative ideas that continue to keep audiences entertained.
About the Contributor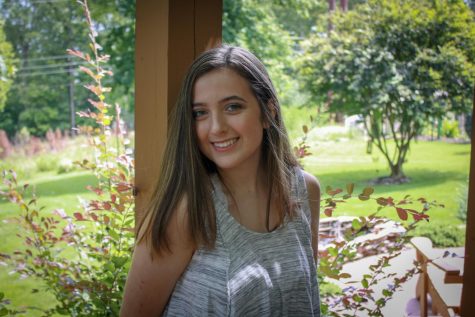 Summer Anderson, Entertainment Editor
Hi, Cat Talk readers! My name is Summer Anderson, and I'm a senior at Millbrook High School. This is my third year on the Cat Talk staff. I have loved...