Sport of the Month: Women's Cross Country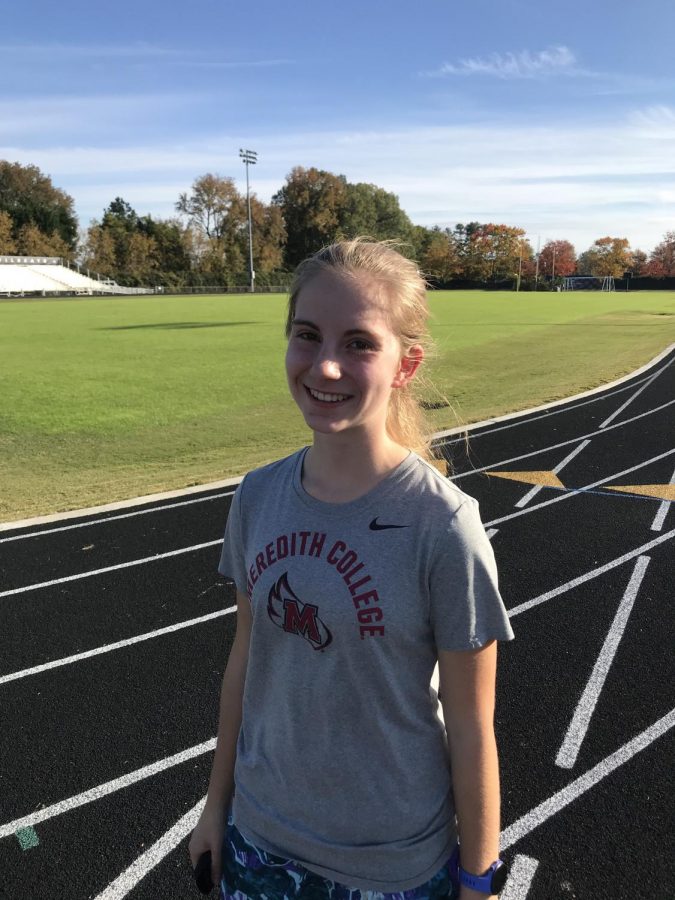 This year in high school sports has certainly been unlike any other. With severely limiting guidelines and a small number of teams allowed to practice on campus, there have certainly been challenges brought on by COVID-19, a word that many athletes are tired of hearing. One team that knows all too well about these frustrations is the Women's Cross Country team. The athletes on this team have shown perseverance through many challenges, as it has proven difficult to return to running after so much time off. With little opportunity to interact amongst themselves, Coach Fritz admitted, "We struggled with keeping team morale high during the summer." However, the cross country coaches are determined to build a positive team environment: "As soon as the school year started, we scheduled team meetings every Friday during lunch. After the whole group meeting, I had the girls attend a separate Google Meet to discuss their struggles with remote learning and their struggles with getting in runs. I felt like the Google Meets helped build morale." 
  Fritz's early aspirations for the team were appreciated by freshman runner Lily Scarlett, who is still experiencing the firsts of being a high school athlete amidst all of the chaos. At the start of the season, Lily struggled with not knowing when the team would be able to gather together since she "did not have any friends to get together and run with." Until cross country was allowed to hold team practices, Scarlett ran mostly alone. This allowed her to see the positive changes that came with group runs: "It makes me more excited to go to practice, more determined to push myself in workouts, and keeps everyone motivated." Overall, first-year varsity standout Lily concluded that "A large impact COVID has had on my freshman year of XC has been teaching me the value of a team."
  That is all sports are really about, right? Building connections, bettering each other, and fostering teamsmanship in the face of adversity. This year's Women's Cross Country team has arguably faced the most adversity of any Millbrook team since the start of the program. The odds of a normal season remain stacked against the girls who work so hard to push each other towards achieving personal bests at meets. Originally uncertain as to whether meets were even a possibility this season, the team was fortunate enough to be able to compete in their first meet on Monday, November 16, against Southeast Raleigh. Lily, who ran an impressive 22:49 in her debut 5K, said that the Women's Cross Country team is "determined to keep the safety guidelines so we can continue to practice in person." This is encouraging for the other MHS athletes who hope to have a shot at their season in the near future. To Lily and the rest of the XC girls, the Wildcat family commends the team for being able to step up in these uncharted territories. COVID has nothing on the committed cross country girls.
About the Writer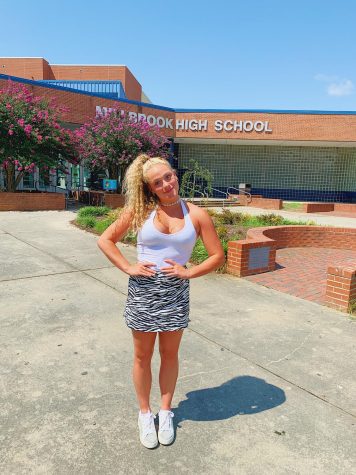 Janie Inscore, Editor-in-Chief
Hey there, Cat Talk fan! My name is Janie Inscore, and I am thrilled to be entering my third year on the newspaper staff. Except this time, I'll be serving...