Catastrophic Crime: A Fresh Start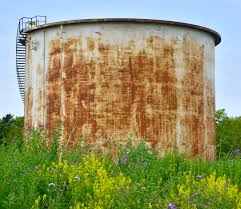 On August 13, 2018, Shanann Watts arrived home from a business trip at 2:00 in the morning. She proceeded to miss an OB-GYN appointment the next day, triggering suspicion with her best friend. When the police arrived, called by Shannan's best friend, her husband Chris Watts claimed he had no idea of the whereabouts of his wife and two kids, and he publicly pleaded with them to come home. After searching the home, Shanann's personal belongings were found, and she and her daughters were officially declared missing. 
  After examining phone records, the police discovered that Watts was engaging in an affair with a coworker, which his wife suspected in her last few days alive. Phone calls and texts revealed that she had already been suspicious, due to behavior differences present in Watts. He stayed behind on a visit to Shannan's relatives in North Carolina, and when they returned from the extended trip, Watts would refrain from touching his wife and began working out obsessively, a habit that is common when a man is engaged in an affair. In addition, two days after his wife's death, Watts failed a polygraph test and suspicions surrounding Chris Watts rose immensely. 
  Once Watts became a major suspect, he vowed to tell the truth if he could speak with his father first. He confessed to killing his wife, but said that it was in a "fit of rage" after watching her kill Celeste and Bella, their two children. He said that he spoke about ending their marriage and she became furious, taking her anger out on her daughters. The bodies of Shanann, Bella, and Celeste Watts were found at the Anadarko Petroleum site, the workplace of Chris Watts. The body of Shanann was found in a shallow grave near the rig, but the bodies of Bella and Celeste were found in oil tanks. The location of the bodies matched up with Watt's story, but his claim was believed to be false. He was charged with the murders of his family on August 21, 2018. 
  However, in November, his story changed again. Watts confessed to the murders of his children and wife and was sentenced to five life sentences plus eighty-four years. Shanann's family asked to refrain from consideration of the death penalty, stating that too many lives had been lost already.
  The murders of Shanann, Bella, and Celeste Watts were incredibly unique. It is believed that the motivation behind the murders was a fresh start. Watts wanted to build a life with his mistress and saw eliminating his family as the only option. A documentary encompassing the days leading up to the murders and the investigation and aftermath was released on Netflix recently. Senior Abby Van Kula stated, "I saw the documentary about Chris Watts on Netflix and the case was shocking. I couldn't believe that someone could murder their pregnant wife and kids. I was horrified by the story." The documentary is called American Murder: The Family Next Door. It does a thorough job of covering the graphic details of the murders of Shanann, Bella, and Celeste Watts.