Spectacular Students: Bria Bryant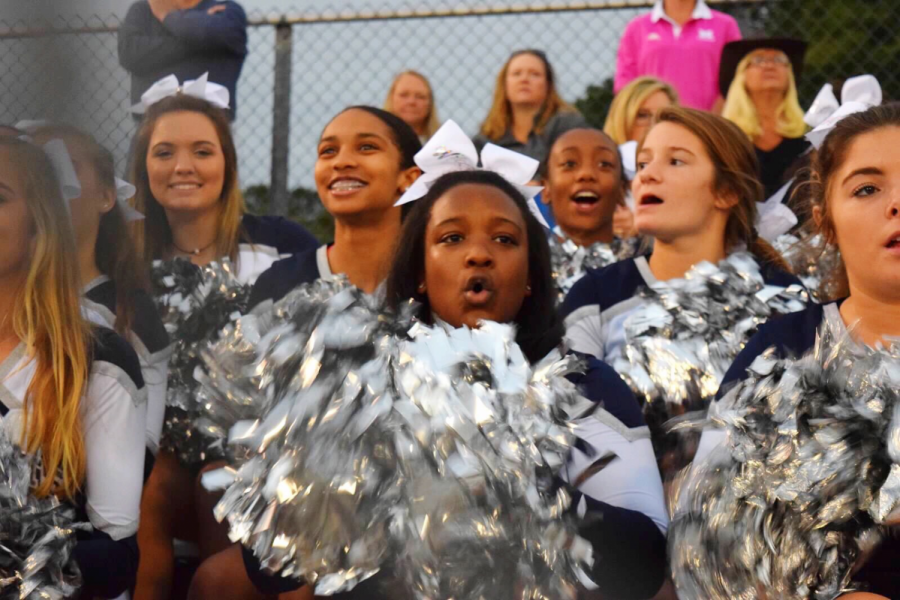 According to Bria Bryant, "Millbrook is a diverse place with a lot of opportunities for all types of people, and it's a place where I feel like I'm at home." Bria has taken on lots of those opportunities to make her four years at Millbrook ones to remember. Bria is a senior this year, and she participates in Varsity Cheerleading, Stunt Team, the IB Diploma Programme, Key Club, Spanish Club, World Cultures Club, HOSA, Wildcats L. E. A. D., Math Honor Society, English Honor Society, National Honor Society, National Achievers Society, and Senior Class Council. Bria spends a lot of time at Millbrook, enjoying every day as they will soon come to an end.
 Cheerleading is something that Bria has participated in every year she has been at Millbrook. Starting on JV her freshman year and moving right up to varsity her sophomore year, Bria has always been dedicated to the sport. This year, Bria was named captain of the varsity team and has been working with her team to win another championship. Along with cheer, Bria is also a part of the stunt team. Stunt is a varsity sport that is similiar to cheer, and she has been on the stunt team for three years now. "Bria is a good leader on this team and a friend to everyone," said fellow teammate Katie Day, who is a junior. Showing school spirit and cheering on her fellow Wildcats has allowed her to enjoy four years of  high school excellence.
 Alongside the thirteen clubs and sports Bria is involved in here, she has been able to manage two jobs, volunteer, tutor, and win many awards along the way. After school, Bria works at Tri-County Gymnastics as well as Lifetime Fitness for about 16 hours a week. Bria also visits the North Carolina Food Bank often, where she is a warehouse volunteer that sorts, organizes, and shelves food donations. These past four years, Bria has won the P. A. W. S. Award, Varsity Cheerleading Wildcat Award, AP Calculus Student of the Week Award, has been a Junior Marshall, and was on the Homecoming Court of the '15-'16 and '17-'18 school years. By always showing school spirit and helping out the community, Bria really is a spectacular student.