Lucy Hale focuses on how domestic violence impacts pets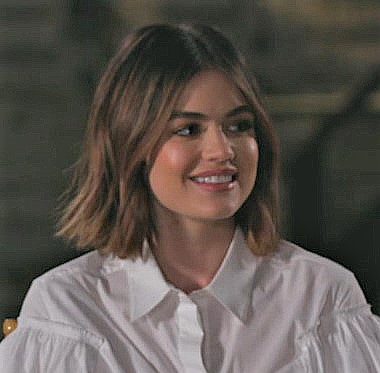 Everyone knows Lucy Hale from the shows Pretty Little Liars and the Riverdale spinoff, Katy Keene. In exciting news, the 31-year-old actress recently announced that she is partnering with the Red Rover Animal Rescue and Purina's Purple Leash Project. The Purple Leash Project shines a light on how to create a world where there are no people or pets left in abusive situations. With Lucy Hale partnering with the Purple Leash Project, more people can start learning more about how domestic violence impacts pets and those in need.
  October is National Domestic Violence Awareness Month, and Lucy Hale has been a longtime advocate for raising awareness on how devastatingly domestic violence can impact people and their "furry friends." Lucy explains how she is such a judge pet lover and an advocate against domestic violence and she tells how honored she was to be asked to partner with the Purple Leash Project. Lucy goes on to say that October is Domestic Violence Awareness Month and that she wants to "shine a light" on this important and ongoing issue. Almost everyone knows how much Lucy Hale loves animals, given the fact that she has multiple pets and constantly posts with them on her Instagram feed. According to the Purple Leash Project, out of every domestic violence shelter in the US, only ten percent are open to pets. This means that many survivors are having to flee from an unsafe home environment and are forced to leave their pets behind.
  Only ten percent of domestic violence shelters in the US allow pets and leave the victims with a heartbreaking decision to leave their pets behind or stay in an abusive situation. Lucy proceeded to explain how she felt about this cause and how she would feel if she was in this situation. Purina, who plays a big part in the Purple Leash Project, has committed over $950,000 in grants, to help fund key renovations: pet supplies, vet assistance, outdoor play areas, indoor/outdoor kennels, and more. By doing this, the Purple Leash Project is trying to ensure that there is at least one pet-friendly shelter in every state. They have also set a goal that by 2025, twenty-five percent of US domestic violence shelters will become pet-friendly. Lucy Hale has taken this issue to heart and has tried to encourage other activists to help spread the word and do whatever they can to give light to this very important cause. 
  On October 22, also known as, "Purple Thursday," try to take the lead and help raise awareness to this cause. "I will share this information with my peers through text and emails," sophomore Sarah Aspden said. Lucy Hale also mentioned that you could even take a cute picture with your pet on a walk while wearing something purple. Share the picture on Facebook or Instagram, and tag @purina and @redroverorg, by using the hashtag #purpleleashproject. Make sure to focus more on this necessary cause, and keep learning more about it on www.purpleleashproject.com and try to donate! This will always be a terrible situation, but by giving it more attention, maybe everyone can bring more awareness to how domestic violence impacts people and their pets.
About the Writer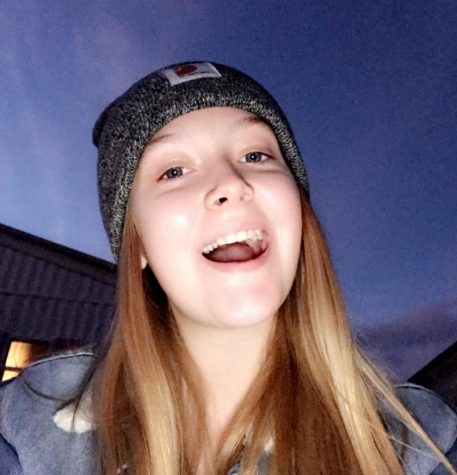 Lauren Jones, Staff Reporter
Hey everyone! My name is Lauren Jones, and I am currently a sophomore. This will be my first year on staff, and I am looking forward to it. I love watching...