Protests At Standing Rock Turn Violent
Hang on for a minute...we're trying to find some more stories you might like.
Standing Rock is part of a sacred Native American reservation in North Dakota. The Sioux tribe was granted this land for their reservation by the Treaty of Fort Laramie back in 1868. However, over the years Congress has decided to slowly take away more and more land from the reservation. Aside from the land belonging to the Sioux Tribe, they also have the right to self-government and sovereign rule over the land that belongs to them. This means that they have no obligation to let the U.S government build through the area if there was not a prior agreement.
Currently, the U.S government wants to build an oil pipeline called the Dakota Access Pipeline that will run through the reservation. This project would cost 3.7 billion dollars and would run across four different states. The purpose of this pipeline is to increase the U.S oil supply and help make the country more self-sufficient. However, many people are claiming that the pipeline would cause destruction of the sacred Native American ground, pollute the water supply, and fuel more climate change. Sophomore Brenna Slattery, who is of Native American descent, said, "I really don't think it's fair to try and build through the land that is supposed to belong to the Sioux people."
Ever since the US Army Corps of Engineers approved the project, thousands of people have gathered on site to protest the building of this pipeline. What started out as a peaceful protest turned into a violent riot when police tried to forcefully make the protesters leave the area. Several fights broke out, and a truck was set on fire. Celebrities have even joined in supporting the Sioux tribe. While protesting the pipeline, actress Shailene Woodley was arrested and charged with trespassing and engaging in a riot. Officers claim that the people were provoking them by throwing firebombs, logs, and debris before they decided to use pepper spray and physical force to remove the protesters. But, even before the protests turned violent, the police were already wearing full SWAT team riot gear. It has been reported that 142 people have been arrested at the protest since the violence broke out.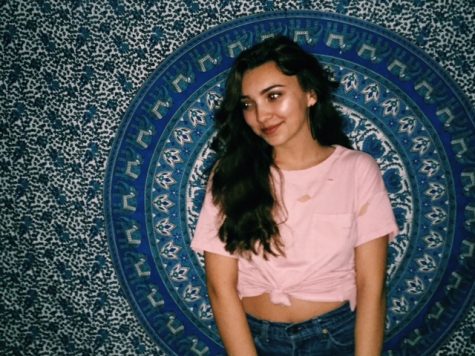 Jocelyn Marshall, Staff Reporter
Hi my name is Jocelyn Marshall. I am a junior at Millbrook High School. I am sixteen years old. I just recently joined the newspaper staff this year, and...