Cats on the Prowl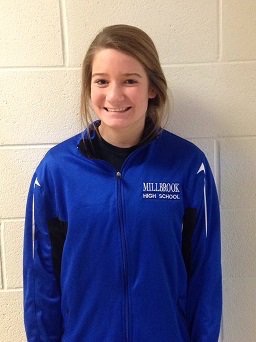 Hang on for a minute...we're trying to find some more stories you might like.
Sport: Swimming
Events: 50m Free, 100m Free
Birthday: February 17
Pre-Meet Ritual: Drink water and eat healthy
Dream School: UNC or NC State
Dream Car: Range Rover
Likes: Math and Science
Dislikes: Reading and History
Hobbies: Hanging out with friends, run, cheerlead
Favorite Movie: The Blindside
Favorite Song: Any Justin Bieber song
Favorite Memory: Running after my track coach's car
Most Embarrassing Moment: When I was DQ'd at the first swim meet of the season
Proudest Accomplishment: Winning the National Summit Cheerleading Competition in Florida
Favorite Quote: "Always do your best, what you plant now you will harvest later." -Og Mandino
---

Seraphin Kibonge, Social Media Editor
Hey readers! I'm Seraphin Kibonge, also known as @The_GreatSK on twitter,  and I am back to show you the beauty of my writing. Stay on this profile and...