Celebrating International Women's Day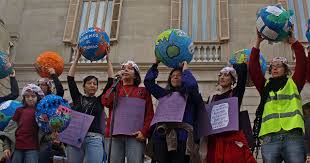 Hang on for a minute...we're trying to find some more stories you might like.
  International Women's Day is a day that represents the significance of women's roles in everyday life and how far they have come since the women's rights movement first began. Junior Farah Alzoor said, "I think the International Women's Day is an important day because it recognizes women and how important they are and what we do in this world." Clearly, this day is of importance to many people  across the world, and especially in the U.S. In North Carolina alone, there were many protests and marches in honor of this day. With the International Women's Day celebration, there is also something called "Day Without Women" that take place on the same day. Day Without Women is when women and girls take the day off from work or school to show the impact women have on society and in the workplace day to day. Women and girls who participate in this, wear red as a signifying color of love and revolution, and they also refrain from shopping online or in stores.  Men can also participate by standing up and bringing awareness to the annual celebration while in the workplace. Because of marches and female teachers not coming into work, Chapel Hill – Carrboro City schools in NC were closed for the day. The organizers of the Women's March back in January encouraged ladies to take a strike on International Women's Day in order to demonstrate how much power and importance women actually have. The Women's March, which gathered more than a million protesters in many states across the country, was in response to Trump's inauguration. The protests, strikes, and marches that took place on the Day Without Women have been compared to that of the Women's March because of how much attention and support it got. Countries around the world were also celebrating. In Italy, women received free entry into museums, cultural sites, and other exhibitions. The U.K and Ireland held strikes and marches as well, mostly focusing on the issue of abortion in Europe.. International Women's Day brought attention to the issues many women still face around the world, while also recognizing how far women have come.
  However, women in America have not always had as many freedoms as they do now. It was necessary for activists to jumpstart women's rights awareness.  The beginning of the feminist movement in America began with the Seneca Falls Convention. This convention was held by women's rights activists on July 19 and 20, 1848. There were many famous names of women's rights activists and abolitionists at this convention. Some prominent figures who had roles in this convention were Elizabeth Cady Stanton and Lucretia Mott. Women's rights activists focused on many things affecting women in America: things such as lack of education, as well as women's suffrage. However, after the Civil War, they began to shift the groups focus more centrally only to suffrage.
  One very influential woman named Lucy Stone formed the American Woman Suffrage Association. This organization informed many people about the importance of a woman's right to vote and played a big role in getting laws passed for this right. In the early 1890's, there were many more volunteers of middle class women who decided to help. On August 18, 1920, the 19th Amendment to the Constitution gave women the right to vote. This was the turning point for women in America. Although there are still some issues that need to be resolved here in the U.S, we have come along way from the first women's rights convention held in 1848.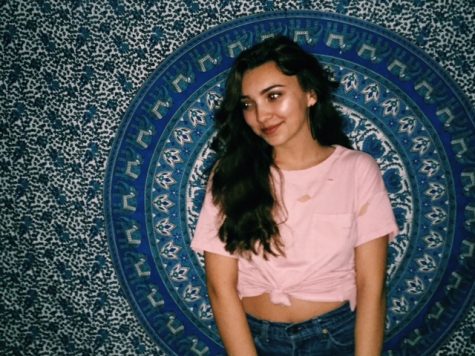 Jocelyn Marshall, Staff Reporter
Hi my name is Jocelyn Marshall. I am a junior at Millbrook High School. I am sixteen years old. I just recently joined the newspaper staff this year, and...