Trump's foreign policy increases pressure on North Korea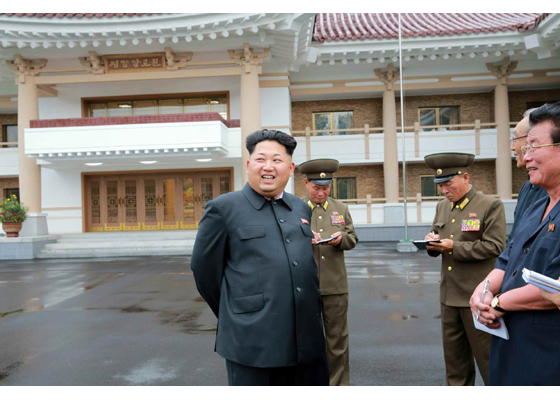 Hang on for a minute...we're trying to find some more stories you might like.
Late last month, as the sun rose over Pyongyang, a crisis slowly began to unfold as people began their commute to work. Lines from gas stations began to spill out into the street with the prices climbing to unprecedented levels. Owners began to turn civilians away, putting up signs stating that the gas was for "government and military only." Panicked civilians and government leaders speculated that China, and by extension President Trump, are behind this.
 Ever since Trump took office earlier this year, he has been attempting to do what his predecessors have failed to do: convince North Korea to dismantle its nuclear arsenal. Economically, a new development has emerged in the form of trade sanctions. One of North Korea's only allies, China, has been drifting further away from the already isolated regime, withdrawing trade opportunities, and most notably, gas. However, to counter future and impending sanctions, North Korea has been manufacturing more local goods. Even with this additional effort, North Korea does not have the resources to stand up to the US sanctions long term.
 Militarily, Trump has essentially taken what his predecessor has done and increased it. When Obama was president, warships were in placed near Korea, but under Trump, the number has increased to the military power of the US in that region grows daily. In addition to this, a new anti missile defense system was recently completed in South Korea, but opinions among Koreans have been mixed. As of now, the situation has devolved into a Mexican standoff, reminiscent of the Cuban Missile crisis. On one side stands the US, with a massive naval fortification, an anti missile system installed, and missiles capable of reaching North Korea from the continental United States, a luxury Kim Jong Un does not have. On the other side stands North Korea, with missiles capable of hitting Japan and South Korea.
 "It's a really difficult situation," said sophomore Josh McLeod. "I just think that you shouldn't be too aggressive, because you risk going to war."