Turn up this summer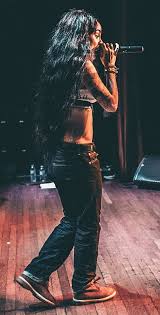 Hang on for a minute...we're trying to find some more stories you might like.
Many of your favorite artists are taking the stage in North Carolina this summer. From Kehlani to John Mayer, North Carolina, including Raleigh, is ready to host concerts. Many are being held at the Duke Energy Center for Performing Arts, Red Hat Amphitheater, and Coastal and Credit Union Music Park at Walnut Creek.
For all you hip-hop lovers, Chance the Rapper is heading to Greensboro on June 6 and then making a stop in Charlotte the next day. Excited to see her favorite artist, junior I'Yana Green said, "I love all his music, but I can't wait for him to perform songs from The Coloring Book." Just making history at the Grammys as the first artist to win with a streaming-only album, Chance the Rapper is ready to hit the stage this June. In addition, Kehlani, the singer from Oakland, is on her SWEETSEXYSAVAGE world tour and is coming to the Cone Denim Entertainment center in Greensboro on July 14. She will also be singing her heart out right in Raleigh at The Ritz. Our very own North Carolina native will be taking the stage in two cities, first in Greensboro on June 18, and then Charlotte on August 9.
 If you are more a southern country or rock music lover, many of your fave artists are coming as well. John Mayer is coming on August 16 and is performing at the Coastal Credit Union Music Park at Walnut Creek. The Bridgeport native is ready to shake up Raleigh with his tunes. Another sing-songwriter, Dierks Bentley will be in Raleigh on July 14 at the Coastal Credit Union Music Park at Walnut Creek. Dierks Bentley will also be at Summerfest in Milwaukee this year in July.
 There are even 90's music groups and artists coming, like New Kids On The Block, Paula Abdul, and Boyz II Men. They will be at the PNC Arena on July 1l at 7:30.
It sounds like a great summer to catch a concert of your favorite artist this summer. Many sites like ticketmaster.com, livenation.com, and vividseats.com have already started to presale tickets. For more info for events specifically in Raleigh, visit raleigh.eventful.com.