Preparing for Summer 2017 Beauty and Health Trends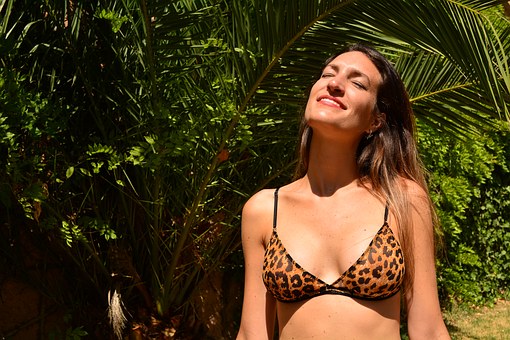 Hang on for a minute...we're trying to find some more stories you might like.
  Beauty and health trends change quickly with fashion over time. However, there are always things that stay the same and remain popular over the years. This summer, pay attention to all the new creative styles and looks. Also, do not forget about the health tips and tricks that will keep you feeling healthy and fresh all summer long.
  Every summer, it is super important to take care of your skin and body. Most people tend to be outside more during the summer because of the nice weather and time off. Especially in NC, the summer sun can be very hot and intense. As a result of this, sunblock, moisturizers, and a generally consistent skincare routine is very necessary. Moisturizers and lip balms will help to keep your skin and lips from drying up in the heat. Sunblock has the sole purpose of preventing sunburns and overexposure from the sun, which can lead to many health problems. If a sunburn does occur, aloe vera and skin toners are very helpful to relieve the redness and burning. Also, it is very important to drink lots of water during the summer months, to keep clear skin and to stay hydrated in the heat. These are all things that should be kept in mind for every summer.
  There are also many new beauty and fashion trends that come with the change of the seasons. Popular makeup styles during the summer have taken a turn from heavy and over the top, to more natural. Shiny lip gloss and bronzed, glowy skin is becoming very popular. It is also very likely that having clean, bare faces with limited makeup and natural hair will be a new trend. However, many makeup artists take advantage of the bright, sunny weather to use more colorful and sparkly eyeshadow colors, in order to create more unique looks.
  Along with makeup looks changing, hairstyles change very frequently as well. This summer, expect to see more pixie cuts, bob hairstyles, and shorter cuts on girls in general. Beachy looking waves, curls, and braids are all common ways to wear your hair during the summer. Tight buns and ponytails are also always go to hairstyles when out in the sun for long periods of time. All in all, more comfortable makeup and hair styles will be frequent trends this summer.
  During the summer, of course, long pants and jackets are not typically something that you would see someone wear on a daily basis due to the weather. Shorts, t-shirts, and bathing suits are staples of the summer. Also, sporty apparel such as Adidas and Nike are very popular brands to wear on t-shirts and shorts. For more special occasions, bright colored sun dresses or blouses, paired with strappy sandals are very popular. Junior Faith Daniels said, "I like summer fashion, and being able to wear bright, colorful blouses and flowy dresses with more creative makeup."  Some newer fashion pieces are denim skirts with matching sets of tops and bottoms. Both of these styles have become popular in stores and on websites.
  Summer 2017 should bring many new creative trends for makeup and fashion. However, you should always have confidence in yourself and wear or do whatever will make you feel the most comfortable during the summer. It is important to keep in mind that everybody has their own style. This summer be sure to keep yourself healthy, and have fun with all the new fashions and styles of this year!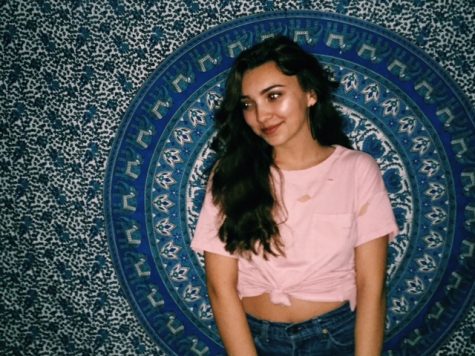 Jocelyn Marshall, Staff Reporter
Hi my name is Jocelyn Marshall. I am a junior at Millbrook High School. I am sixteen years old. I just recently joined the newspaper staff this year, and...