Cutting the cord on cable
Hang on for a minute...we're trying to find some more stories you might like.
   According to Business Insider, 2.3 million Americans have pulled the plug on cable since 2010. Many of these people switched in favor of streaming services. This could be anything from watching Netflix on your phone or laptop, to buying a Roku or Amazon Fire Stick to watch Hulu, or a variety of other options on your TV.
  Cable has hundreds of channels with thousands of shows and movies, but the problem many people have with it is a new episode only comes out once a week, and the movies are old classics that you have seen thirty times already. Whereas Netflix, arguably the most popular streaming platform, has thousands of movies, both old and new, all at your fingertips whenever you want to see them. Netflix, Hulu, Amazon, and HBO GO, among others, also have plenty of TV shows to binge watch because a full season of episodes is uploaded at once, making binge watching easy.
  Streaming services are also cheaper overall than the monthly cable bill. For the average household, cable could be anywhere from $75-$200 per month, whereas Netflix, Hulu, and Amazon Prime are all between eight and 13 dollars per month. These are cheaper alternatives with more options, and more availability to watch those shows on.
  Some people may be hesitant to cancel cable because they do not want to lose news and sports. However, you can still enjoy broadband TV with an antenna. Here, in Raleigh, you can watch WRAL, the Justice Channel, Ion, Fox 50, and more.
  Sophomore Sydney Nock pondered the subject and said, "I think streaming will soon be the main way to find entertainment and that cable will continually become less valuable to people. I think that people will continue to keep making the switch and either force cable to change its ways or force it out of business. As a country, the US is always looking to grow and change, and with that, businesses are forced to change or they may get left behind. Especially with this generation, and our love of social media, there are easier and less expensive ways to get what we want."
  So, with this information in mind, you may want to think about how much you really want to spend on empty channels and TV shows that have only one new episode every week.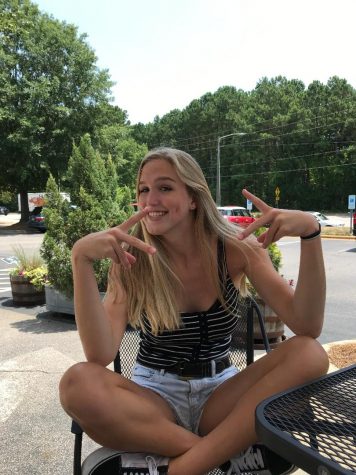 Margaux Hunter, Editorials Editor
Hey Cat Talk  reader, my name is Margaux Hunter, and this is my second year on the newspaper staff. I am a junior here at Millbrook High School. I am...