Music Now
Looking forward to a year of music
Hang on for a minute...we're trying to find some more stories you might like.
 With a new year, comes new music, and this year is looking good for the music industry. Not even three full months into the year, there has already been huge releases like Camila Cabello's solo debut Camila, which was released back in January, and Justin Timberlake's highly anticipated Man of the Woods which was released last month. There is no stopping there, either. Charlie Puth is scheduled to have his new album, Voicenotes, come out in April, and there are tons of other artists of all genres that have yet to announce their exact 2018 release dates.
 With up and coming rapper Cupcakke's album having been released in early January, early 2000s punk princess Avril Lavigne looking to make a comeback, and Selena Gomez being expected to announce an album any day now, there is music for everyone. American Idol winner Scotty McCreery, whose deep-voiced country crooning has gained him recognition, is also set to release his album Seasons Change two days from now, on March 16. Soft alt-rock, Snow Patrol, Bastille, and Echosmith are all slated to release new music this year as well. Alternative music fans had a big release with Fall Out Boy's Mania, released in January, and continue to look forward to the return of the cherished Arctic Monkeys, who have not released an album since 2013, as well as The 1975's new album. Justin Timberlake has had major success with his new number one album Man of the Woods. Freshman Isabella Sadler said, "I've really loved Justin Timberlake's new album. It's ridiculously good." With a little bit from every genre, 2018 is shaping up to be a great year for a wide variety of music.
 If you are looking for a fan favorite and cannot wait for the new releases, then a great album that is already out is by Camila Cabello. Critics have been loving former Fifth Harmony member's first solo album, Camila. The album sold an impressive 109,000 units within the first week, making it Cabello's first number one album on the Billboard Hot 100 chart. The album received a 75% rating from critics on Metacritic, as well as an 8.9 out of 10 for audience reviews, making its reception overall positive. Rolling Stone gave the album three and a half stars, saying that the twenty year old singer is only just getting started, and this album will provide her with a solid base for a likely successful career in music. With only ten tracks, Cabello is not aiming for smashing radio success, but rather an intimate portrayal of her life. From catchy radio hits like "Havana," to crooning ballads such as "Consequences" and "Never Be the Same," all the way to the deep-cut track "Real Friends," Cabello is able to hit all the chords with her album and appeal to pop lovers everywhere.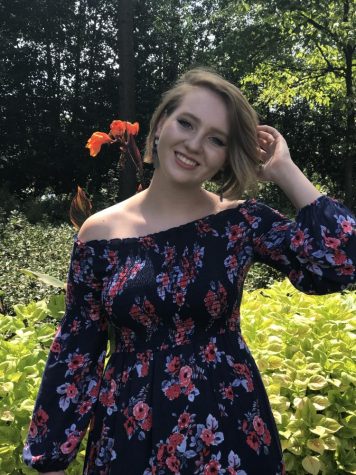 Peyton Lenderman, Features Editor
Hey Cat Talk reader! Thanks for checking out my profile. I'm Peyton Lenderman, and I'm a senior here at Millbrook High School. I'm originally from Michigan,...