Cruelty free cosmetics– and why there is a bill on it
Hang on for a minute...we're trying to find some more stories you might like.
Cruelty-free cosmetics, or "ethical beauty" as it is known by its supporters, have skyrocketed in popularity in the past few years. More and more popular distributors of cosmetics in America have announced their decision to make their products cruelty-free. However, in California, this decision may soon become law.
 State Senator Cathleen Galgiani recently proposed a new bill for the state of California that would ban all cosmetic products that are tested on animals. Besides makeup, this also includes shampoos, soaps, and lotions. If the California legislature passes the bill, it will go into effect after January 1, 2020. Companies that produce, import, export, or sell cosmetics tested on animals in California after that date will be fined $1,000 for every offense. This bill is sponsored by Cruelty Free International and Lush Cosmetics. With the introduction of this bill, defining what cruelty-free cosmetics entails is crucial.
 The Massachusetts Society for the Prevention of Cruelty to Animals defines cruelty-free as neither a product nor its ingredients being tested on animals. Many confuse vegan products with cruelty-free products; however, they are not the same. Vegan cosmetics are cosmetics comprised of ingredients containing no animal products, while cruelty-free cosmetics are not tested on animals. Typically, animal tests consist of force-feeding products, dripping liquid products into animals' eyes, and rubbing products on the shaved skin of the animals. This results in soreness, blindness, organ damage, and fatal injuries to the animals. PETA estimates that 100,000 animals die annually from animal testing. "I feel that makeup shouldn't be tested on animals," sophomore Ashlynn Hamilton said. "It is cruel and inhumane, which is why cruelty-free makeup products are better than those tested in labs on animals." Sophomore Barbara Vasquez also piped in, saying, "As someone who loves makeup and animals, makeup can be tested in other ways than on an innocent creature."
 If State Senator Galgiana's bill is passed, California would be the first state to ban animal testing, and it is likely other states would follow. Since products are largely unregulated in the United States, this is a big step forward in monitoring what is sold on shelves. Many popular beauty brands have announced their brands going cruelty-free in recent years, like Tarte, Kat Von D Beauty, and Colourpop, after immense consumer demand. Supporters of the cruelty-free movement hope that the U.S. government will follow in their footsteps.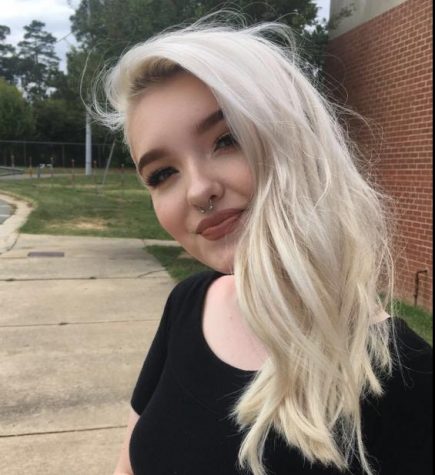 Maddy Fryar, Staff Reporter
Greetings and salutations! I'm Madeline Fryar, but I go by Maddy. I am a sophomore and this is my first year on the Cat Talk staff. I am also a proud...