Recognizing Wildcats who serve
Hang on for a minute...we're trying to find some more stories you might like.
 Wednesday, April 25, twenty one new members were inducted into the Millbrook Service Club. Service Club is an honorary club in which juniors, seniors, faculty members, and community members are nominated by teachers and peers. The current members of Service Club then meet and discuss the nominees to determine who has best shown dedication to Millbrook and gone above and beyond to give back to the school. After the club comes to a decision, they hold the annual Service Club assembly where they read a short description of each inductee and a quote that describes their leadership and service over their time at Millbrook. Their family members surprise them at the front of the gym. These moments never fail to induce an audience reaction, such as a standing ovation for 2018 inductee Mrs. Cooper. After all the inductees have been announced, they recite a pledge to continue their service. This is truly a massive honor that always brings recognition to those who love and are constantly giving back to Millbrook everyday.
 This year's inductees were Morgan Alexander, Mikayla Davis, Noah Showalter, Julia Vandermel, Adanna Iloabachie, Sam Levine, Rachel Smith, Anna Thomson, Samantha Storey, Kiara Bullock, Laura Conoly, Cole Powell, Connor LaRocca, Laura Buddenbaum, Olivia Burnette, Logan Powers, Ms. Pitman, Mrs. Cooper, Coach Bunting, Mr. Jones, and Mrs. Scarborough. These individuals came from all aspects of Millbrook, each having contributed their time, passion, and talents to the community. To describe how it felt to be chosen, senior Julia Vandermel said, "I was very excited because I recognize what an incredible honor it is to be inducted into Millbrook's Service Club and to be recognized for my contributions to the school."
 However, Service Club inductees were not the only people being recognized at this assembly. The Senior Class was treated as the guests of honor as they marched in front of the whole school, with the Junior Marshals, who are currently the top five percent their class, leading to way. The soon-to-be inducted members of National Honor Society were also recognized as NHS President John Adamkowski stated each of their names for everyone to hear. This assembly is one that never fails to bring the Millbrook community closer together as they admire one another's accomplishments. Congratulations to all those recognized; Millbrook cannot wait to see what you do next!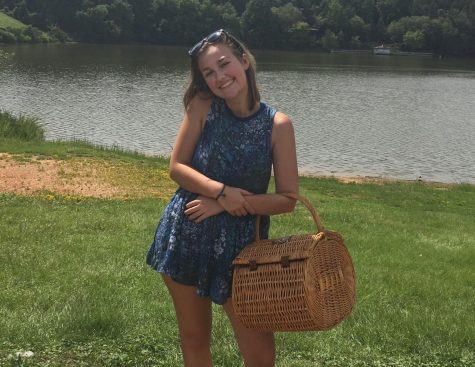 Laura Conoly, Editor-In-Chief
Hey guys! First of all, thank you so much for visiting the Cat Talk website! My name is Laura Conoly, I am an IB Senior, and I am your Editor-in-Chief...