Elected leaders of Millbrook
Hang on for a minute...we're trying to find some more stories you might like.
On May 1 and 2 Millbrook students voted for the leaders of the Millbrook Executive Board and also for each individual class council. Those who were elected into officer positions are all very excited to make their mark on Millbrook and are ready to make Millbrook an even better school.
 The newly elected Sophomore Class Council officers are Treasurer Zoe Werner, Secretary Maggie Cargile, Vice President Reiven Douglas, and President Emma Mills. They will be under the guidance of advisor Ms. Jessica George. It will be exciting to see how these girls will lead students in various school activities!
 The officers elected to serve for Junior Class Council are Treasurer Austin Parker, Secretary Aliya Ward, Vice President Grayson McClendon, and President Kaylee Zuniga. They will be advised by Mrs. Lauren Genesky. Under the leadership of these girls, the Junior Class Council will help get all students involved in school activities and  plan a memorable prom.
 The elected leaders of the Senior Class Council are Treasurer Otto Majtenyi, Secretary Brooke Finnessy, Vice President Allison Nidifer, and President Andrea Shealey. They will be under the leadership of Ms. Summer VanWagnen. The seniors will work to plan events for the senior class such as the senior picnic and they will help fundraise for the senior class gift.
 The newly elected officers of the Millbrook Executive Board are Treasurer Melissa Schroder, Secretary Taylor Jones, Vice President Sterling Adams, and President Ryan Rebne. Ryan is the first rising junior to be the Student Body President, yet he is still a great fit for the role, and he said, "As the newly elected Student Body President for the 2018-19 school year, I have many aspirations for the upcoming year. My main goal is to raise attendance at all school events and to bring in a wider scope of students, enabling them to be involved in all aspects of Millbrook life. I'm excited and I can't wait to see what we accomplish." These students will be advised by Mr. Justin Nolan and Mr. Ryne Jones and will work hard to make Millbrook a very fun and exciting place!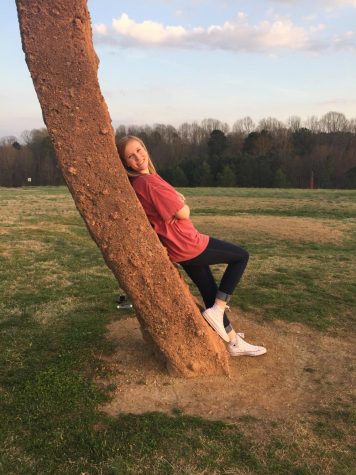 Jillian Brookshire, Staff Reporter
Hi! My name is Jillian and I am a sophomore this year. I am so excited to begin my journey on the Newspaper Staff as I have a true passion for writing....