A closer look at Hurricane Florence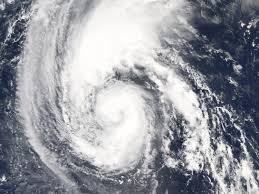 Hang on for a minute...we're trying to find some more stories you might like.
 Hurricane Florence is rapidly intensifying into a Category 3, and most likely into a Category 4 soon. This storm will strike the East Coast on Thursday of this week. The storm is approaching southeast of the islands of Bermuda, and it will then move Northwest towards the Carolina coast. Governor Roy Cooper has issued evacuation of the coastal community, and he has put the state of North Carolina in a state of emergency to ensure that our citizens are kept safe from the storm. Throughout the entire process of tracking Florence, there was a constant uncertainty on whether there would be landfall. This uncertainty still continues as its path hinges entirely on the strength and a high-pressure aloft system that may be coming our way. This high-pressure system is expected to be powerful enough, and coming far enough from the west, to push Hurricane Florence back out into the Atlantic Ocean. The turning of the storm will determine what parts of the east coast will experience the worst winds and damage. Due to the storm, UNCW and ECU have canceled classes for the remainder of this week. On Wednesday we are most likely to get a sneak peak of the powerful winds as they begin to affect the Carolinas and Virginia a couple hours before Florence hits. It is now extremely important to make your hurricane preparedness plan. Stock up on nonperishable foods, water, high energy foods, and always have a first aid kit. This will allow you to be ready for any inland flooding and power outages that may come our way.