One Month Later: The Lasting Impacts of Hurricane Florence
Hang on for a minute...we're trying to find some more stories you might like.

Exactly one month ago today, the beautiful coast of North Carolina was devastated by Hurricane Florence. The category one storm with winds up to 65 mph slowly, but surely, made landfall near Wrightsville Beach around 7:15 a.m. on September 13. The storm ensued property damage, dune erosion, and much more over the course of a few hours. While some reparations have been made over the past month, it will be a very long time before our beaches return to normal.
 Prior to the storm touching down in NC, town officials kept a cautious eye on the radar and made careful plans to attempt to salvage their cities and towns. North Topsail Beach, for example, shut off all water and power days before the storm and evacuated residents by Wednesday, September, 12 to make sure no one was left behind to brave the storm. Due to the destruction caused by Hurricane Florence, no one was able to return to North Topsail until Thursday, September 20, when residents and homeowners were allowed back to the island under a curfew of 7 a.m.-7 p.m. Homeowners were delighted to finally return home, that is if they had a home to return to. Many residences throughout the coast of NC suffered from serious property destruction including flooding and wind damage. The damage throughout NC is estimated to be between $17 billion and $22 billion, but could potentially rise. Damage from the storm did not only occur in personal residences; many schools and communities were greatly impacted as well. For instance, in Wilmington, both UNCW and New Hanover County schools were closed a few days prior to the storm and students just now returned to school this past Monday, October 8.
 Hurricane Florence has also caused beach erosion throughout NC. The power of the storm has completely removed many barrier islands in the Atlantic Ocean and has also caused a significant decrease in sand found on beaches, due to overwash caused by the storm. The impacts of the storm also caused road damage near the ocean throughout North Carolina. Hurricane Florence caused major flooding in Eastern NC that continued days after the storm had passed.
 One month later, it appears that as the damage has slowed down steadily, but the cleanup is far from over. Many Millbrook families have also been affected by the storm. Sophomore Ellie Stiller said, "Hurricane Florence had a big impact on coastal areas of North Carolina, and I have family who lives there. Thankfully they are okay, but their house was damaged by the severity of the winds and rain. The recovery has not been easy for anyone, but thanks to our community efforts, we are able to help everyone who was impacted by this storm." To recover from a setback this large, it takes entire communities working together to help restore their home to what it once was. We, as a state, have a lot of work to do before we are able to enjoy our beautiful beaches once again. However, there are many ways we can help our community. There are plenty of organizations, such as the American Red Cross, who are currently taking donations to be put towards refurbishing areas of our state that have been destroyed by the storm. If you want to get directly involved and volunteer your time, students can volunteer with organizations such as the Corporation of National and Community Service to visit areas impacted by the storm and help clean up the damages.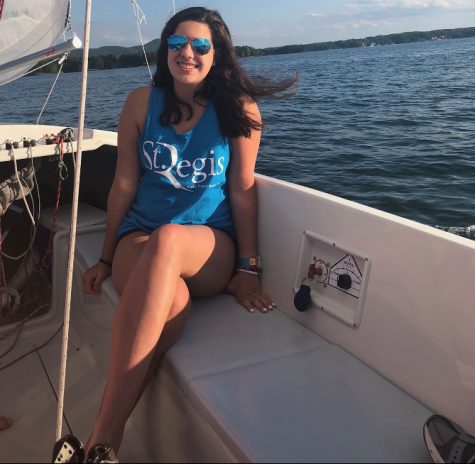 Maggie Cargile, Staff Reporter
Hey y'all! I'm Maggie Cargile, and I am so excited to be a part of the Cat Talk this year! I'm a sophomore here at Millbrook and currently serve as Sophomore...