The egg that has outranked Kylie Jenner as the top liked photo on Instagram
Hang on for a minute...we're trying to find some more stories you might like.
A picture of an egg posted on Instagram shocked social media users when it beat the record for the most likes on an Instagram photo, taking the title away from the previous record holder, Kylie Jenner. The account called, @world_record_egg, posted a picture of a single, plain egg on January 4. The account captioned the photo with, "Let's set a world record together and get the most liked post on Instagram. Beating the current world record held by Kylie Jenner (18 million)! We got this." The egg photo has gathered more thirty three million likes as of Monday afternoon. Their account that has a little over four million followers, surpassed the record of Kylie Jenner, who had eighteen million likes on her Instagram photo posted back in February 6, 2018. The photo was posted after the birth of her daughter, Stormi, and it received love from fans around the world.
 Surprisingly somehow, a picture of a random, plain, brown egg received more likes. The social media star did not retaliate in anger, but rather in humor. She took a video dropping an identical looking egg on hot pavement and posted it on Instagram with the caption, "Take that little egg."
 On the @world_record_egg, Instagram story, they revealed that the account will be releasing "Egg Gang" merchandise for fans to buy. They released an Instagram story leaving social media users curious by saying, "This is a madness. What a time to be alive. It doesn't end here though, we're only just getting started."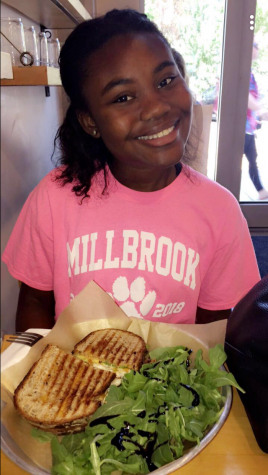 Justine Hooker, Staff Reporter
Hey y'all! I'm Justine, and I am so excited to be a part of the Cat Talk! I am a sophomore, and this is my first year on staff. At school, I am a part...