Kamala Harris Running in 2020
Tia Hunt, Staff Reporter
January 23, 2019
  Seven Democrats have announced that they are running in the 2020 Presidential election. Current California Senator Kamala Harris recently joined the race with many Democrats backing her. Her boldness with addressing President Trump's use of power has made her appealing to fellow Democrats. However, she has faced backlash from Republicans and Democrats alike because of her former work as a prosecutor. Prosecutors have a history of helping to excessively imprison people of color. She does not view this background as a negative though. Harris considers her experiences as a prosecutor one of the main reasons she is eager to represent the American people. This is especially criticized  because Harris is the daughter of Jamaican and Indian immigrants. Many of Harris' campaign issues were outlined during promotional tours that took place before she announced her run for President. These included making changes to prevent climate change, reduce racial profiling in law enforcement, and cuts on wasteful spending.
 Other Democrats that have announced their run in the election are Juilán Castro, John Delaney, Tulsi, Gabbard, Kirsten Gillibrand, Richard Ojeda, Elizabeth Warren, and Andrew Yang. This has a total of four women running for office, including Kamala Harris. Former Vice President Joe Biden, former congressman Bernie Sanders, former congressman Beto O'Rourke, and the 2016 Democratic nominee Hillary Clinton have not yet announced a bid for the presidency.
About the Contributor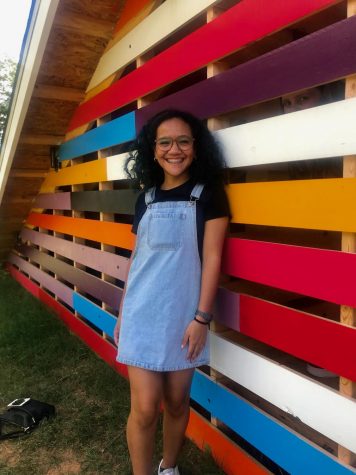 Tia Hunt, Web Design Editor
Hey Wildcats! My name is Tia Hunt, and I am super excited to be a part of the newspaper staff as the web design editor this year. Other than newspaper,...