Remembering Sylvia Rivera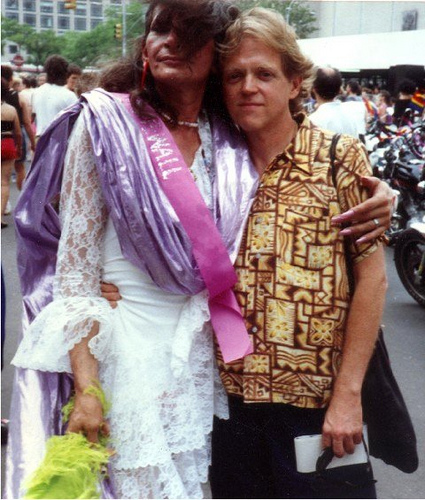 Tia Hunt, Staff Reporter
February 19, 2019
Known for her participation in the Stonewall Riots of 1969, Sylvia Rivera was an activist who fought for civil rights and rights of the impoverished. She passed away on February 19, 2002, but her legacy lives on through the Sylvia Rivera Law Project. The goal of this organization is to ensure that everyone is free to express themselves regardless of sexuality, race, or income.
 Rivera was born to a Venezuelan mother and Puerto Rican father but was orphaned at the age of three. This led to her being raised by her grandmother who disapproved of her femininity. Her grandmother's abuse provoked Rivera to run away at the age of ten. While living on the streets, she found comfort with members of the LGBTQ community also living in poverty. Marsha P. Johnson was one of the main women that took Rivera under her wing. This forged a friendship between the two that made them inseparable.
 Rivera and Johnson were two of the first few people to ignite action during the Stonewall Riots, the first major protests for LGBTQ rights. After the riots, Rivera wanted to further improve the treatment of transgender people of color. At first, she attended meetings of organizations like the Gay Liberation Front, but she was met with discrimination for multiple reasons, she was poor, Hispanic, and transgender. This angered her because youth, fitting the same description as her, were shunned from these groups that were supposed to offer a sense of security. This prompted her to work with Johnson to create STAR, Street Transvestite Action Revolutionaries. The organization aimed to keep LGBTQ youth from homelessness by giving them shelter and a community. At first, the only shelter offered was an old truck because Rivera and Johnson were still homeless themselves. Once they saved enough money, Rivera began buying hotel rooms and sneaking up to 50 people into them, in order to keep as many people as possible off the streets. Eventually, Rivera and Johnson were able to buy a four-bedroom apartment to give shelter to their "kids." Rivera and Johnson treated the children as if they were their own and provided them a family that they could not find at home. After the creation of STAR, Rivera started to call out other LGBTQ groups on of their exclusion of people of color and people living in poverty. This caused her to be banned from many of them, but that did not stop her from continuing to speak out against discrimination.
 During a Liberation Day Rally in 1973 that Rivera planned to speak at, she was attacked by a member of the crowd and was told that she was faking her womanhood. Rivera pushed her way on stage despite the comments and gave a speech that is commonly known as "Y'all Better Quiet Down," which further fought for the inclusion of people of color in the Gay and Women's Rights movements. Rivera was broken-spirited by the assault and temporarily put a pause on STAR. Twenty years later she brought it back and changed the name to Street Transgender Action Revolutionaries.
 Rivera stayed active in her community until her death due to liver cancer. Senior and president of Millbrook's Gay Straight Alliance, Gracie McCarthy said, "I love her. I really admire how she continued to stand up for the change she wanted for her community despite being turned away by many in the gay rights movement. I believe she is a true symbol of strength and progress." She is remembered by her children and members of the LGBTQ community all over the U.S. because of her unapologetic activism.
About the Writer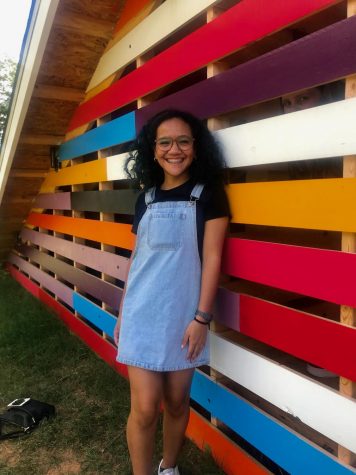 Tia Hunt, Web Design Editor
Hey Wildcats! My name is Tia Hunt, and I am super excited to be a part of the newspaper staff as the web design editor this year. Other than newspaper,...