Impacting your health one sip at a time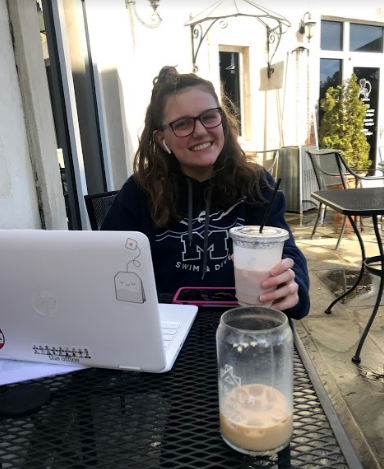 Hang on for a minute...we're trying to find some more stories you might like.
 Coffee is a very popular drink that contributes greatly to one's overall health. No one knows exactly how or when coffee was discovered, but there have been myths that it started with a goat herder in Ethiopia. The story goes that one day one of his goats ate a coffee bean and was not able to sleep that night, but instead had very high energy. When the herder discovered this, he shared it with his local church, and it spread from there. There have been many studies on the  health benefits and defects of coffee consumption. Coffee is known for having many antioxidants which can help fight damage caused by free radicals, which are unstable molecules, in your cells; they are also packed with hundreds of biologically active compounds. Some bioactive compounds found in coffee include caffeine, chlorogenic acid, trigonelline, cafestol, and kahweol.
 While all of these compounds contribute to the taste and effect of coffee, caffeine is the most recognized. Sophomore Payal Gaddis said, "Caffeine has the same effect as sugar. It makes me really crazy and makes me bounce off the walls for a short time, but then I end up crashing pretty hard." Caffeine is known as a psychoactive, which means it is a stimulant that acts upon your central nervous systems which can affect your mood, perception, and behavior. This explains why when you drink coffee or other drinks with caffeine, you feel a little more energetic and your mood might shift. Caffeine contributes the most towards boosting the brain's functions.
 Coffee is known to improve brain functions such as attitude, vigilance, reaction time, attention, and learning. While all these can be good things, it is still a stimulant, which means that it means that it can increase anxiety. Some other cons that coffee contributes to are insomnia, restlessness, nervousness, nausea, and some more severe symptoms depending on how much you drink.
 Becoming dependent on this substance can be very unhealthy because it increases uneasiness, jitteriness, and sleep problems. Coffee has different effects on you depending on your tolerance, age, weight, and even medications you are taking. Overall, coffee is adequately good for you; however, moderation is key when it comes to consumption.