Gossip Girl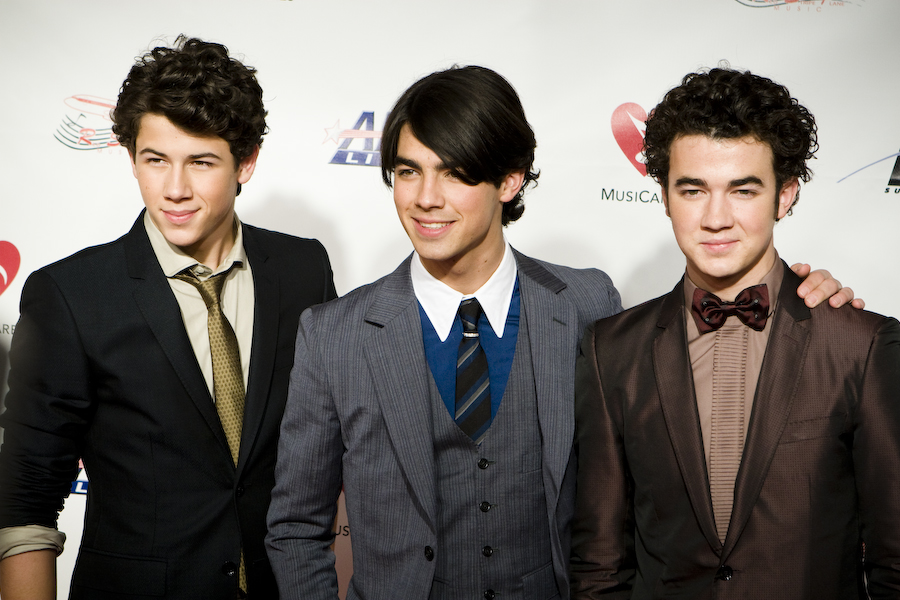 Celebrity gossip always keeps fans on the lookout, and it allows me a deep look into this month's celebrity gossip. Keep reading to find out the recent gossip that is circulating and gaining popularity. By reading this, you will have the latest news at your fingertips. Enjoy!
 After five years apart, the Jonas Brothers are getting the band back together. Recently they released their new single, "Sucker" Friday, February 29. The trio, Nick Jonas, Kevin Jonas, and Joe Jonas took over James Cordon's Late Late Show during the first week of March. There they participated in the infamous bit, Carpool Karaoke, discussed their reunion and performed their new single. Nick Jonas admitted that he along with his brother were excited to finally tell people. He also added that their reunion had been in the works for seven to eight months and that they were pumped to be working together again. Do you think they will end up releasing a new album? If so, do you think it will measure up to their past albums?
R. Kelly was interviewed by Gayle King, on Tuesday, March, 5, and soon after it went viral. He accused the media of assassinating him regarding his allegations. He blew up and began to yell about how he believed he is "fighting for his life." A few days after his interview he was arrested and accused of not paying $160,000 worth of child support for his children.
 The conclusion of 2018 was full of exciting engagements. Miley Cyrus and Liam Hemsworth got engaged in late December. The couple met in June of 2009 on the set of The Last Song and have had an on and off again relationship ever since then. Debbie Ryan also got engaged to fiance Josh Dun; Dun proposed in New Zealand, and they shared the exciting news shortly after. In addition, country music stars Michael Ray and Carly Pearce also got engaged in late December on their trip to Mexico and shared their news via social media while in paradise. Junior Katelyn Tanner, a huge Carly Pearce fan thrilled about the news, said, "I'm so excited about her engagement! I think it's so cool since they are both country stars getting married! I loved the way he proposed to her it was so sweet!" Lastly, country music singer-songwriter Luke Combs put a ring on his longtime girlfriend Nicole Hocking's finger. The two have been together for over two years and he proposed in at the conclusion of 2018. These couples, along with many more, started the new year off with a bang and entered 2019 with great aspirations for the future. These stars hope to get married soon, but tune in to see how married life is treating these couples and for more information on wedding dates.  
 The first week of March were actor Luke Perry's final days as he passed on March 4, 2019. The iconic 90210 and Riverdale star died of a massive stroke at the age of 52. He snagged the hearts of many as he was a well-loved actor to many. That Monday, in response to the news of Perry's death, the Riverdale cast praised him as a "father figure" to the young cast. Many mourn the loss of their friend and colleague, but more will remember the roles he played in Hollywood and the sensational heartthrob he was for multiple generations.
 Tune in for the next edition of celebrity gossip coming out in May. Until next time… xoxo Gossip Girl.