The Brook Cook: Fast food alternatives to make at home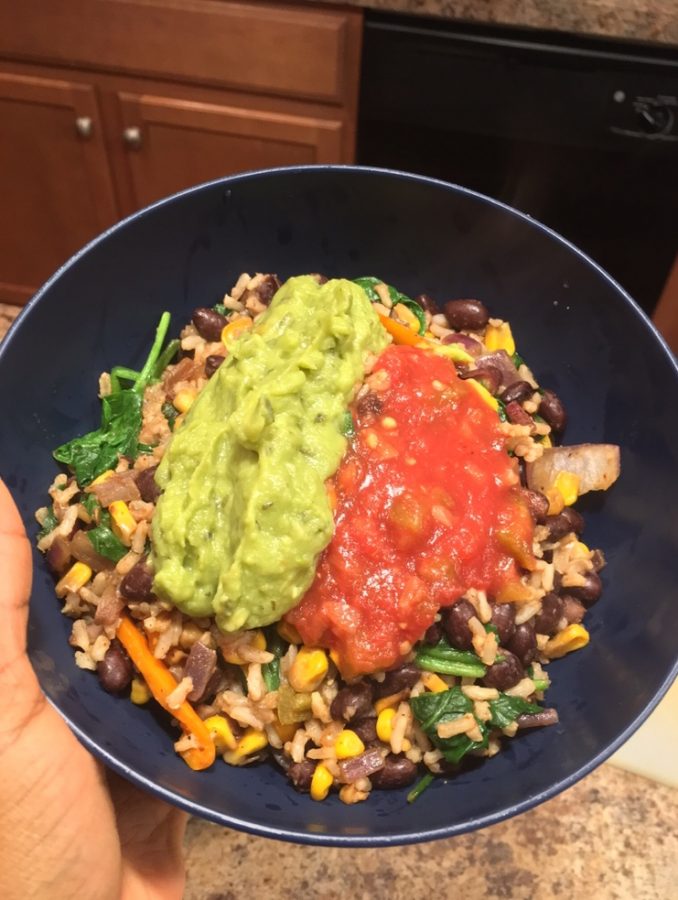 Eating at fast food restaurants can often take a toll on your body and wallet. There are simple ways to enjoy fast food items at home that are just as delicious, and definitely more nutritious. French fries are a dish available at most any fast food restaurant you go to. Baked french fries at home are a healthier and cheaper alternative to standard french fries. These fries do not have questionable ingredients like the ones that are in traditional fries. Baking instead of frying gives you the crunch from a fry that you want without using too much oil. Potatoes are a starchy vegetable and have many health benefits. They contain antioxidants, which can reduce chronic diseases, vitamins, minerals and are naturally gluten-free.
Ingredients:
 *One potato (any kind preferred)
 *One tsp of olive oil
 *Salt
 (You can add any additional seasonings to achieve different flavored fries. A teaspoon of paprika or garlic powder are good additions.)
Steps:
Preheat the oven to 415 degrees.

Thoroughly wash and dry your potato.

Carefully use a knife to cut the potato into wedges. (If you prefer fries without the skin, use a peeler to remove the skin before step 2.)

Place the cut pieces into a large bowl; add olive oil, salt, and other desired seasonings.

Toss the ingredients with tongs or clean hands.

Put the potatoes on a baking sheet in a single layer so that they will cook evenly.

Bake in the oven for about 35-45 minutes. After baking, take them out to cool and enjoy!
 Another fast food item that is easy to remake is Chipotle burrito bowls. You can easily make a simple version of this recipe at home and allow yourself to customize the bowl with toppings. Burrito bowls are a great meal because you are able to add many ingredients. Beans contain lots of protein and fiber. Rice is a grain that contains fiber and brown rice specifically has manganese, magnesium, and copper, which are all vital minerals and vitamins. Avocados are filled with monounsaturated fatty acids. They contain lots of fat, but it is the heart-healthy kind of unsaturated fat.
Ingredients:
 *One and a half cups of romaine
 *A half cup of cooked black or pinto beans
 *A  half cup of cherry tomatoes
 *One lime
 *One avocado
 *A tsp of salt
 *A half cup of corn
 *Bell peppers
 *Salsa
 *A half cup of cooked brown or white rice
 *Spice mixture (cumin, red pepper flake or chili powder, etc)
 *(You can add another cooked protein source like chicken or ground beef.)
Steps:
Prep ingredients by cutting the bell peppers into strips and the tomatoes in half.

Assemble all the ingredients in a wide bowl. Place the romaine on the bottom first and then tomatoes, beans, corn, bell peppers, rice, and any other protein source.

To make simple guacamole, cut the avocado in half and scoop out the flesh.

Mash the avocado in a small bowl with salt and the juice of half a lime.

Sprinkle the desired amount of the spice mixture on top of your bowl.

Top your bowl with the homemade guacamole and salsa.

Lastly, squeeze the juice from the other half of the lime over the bowl.  
 When you are deciding on whether to eat out or go off campus for lunch, think about these recipes that are easy to make at home that will not break the bank. Save the money and get creative in the kitchen with these easy, delicious and nutritious fast food dishes from The Brook's Cook!