Looking back at, the one and only, Aretha Franklin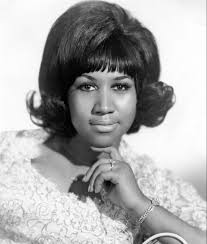 Hang on for a minute...we're trying to find some more stories you might like.
 Today marks what would have been Aretha Louise Franklin's 77th birthday. She is known for being the Queen of Soul and for her hit songs such as, "Respect" and "I Say a Little Prayer." Sophomore Maximus Cooper said, "One of my favorite quotes by Aretha Franklin is 'Sometimes, what you're looking for is already there.' It really speaks to me in a different way."
 One of her many accomplishments was winning 18 Grammy awards and having 26 other Grammy nominations. In 1991, she received the Recording Academy's Grammy Legend award, and later on in 1994, she received the Lifetime Achievement Award. In addition to being a singer, songwriter, and pianist, she even became an actress later in her career. Franklin played a small role in the 1980 movie, The Blues Brothers.
 Born in Memphis, Tennessee, she grew up to become a huge women's rights activist, as well as a civil rights activist. Her hit song "Respect," released in 1967, became a song of female empowerment and also became an anthem for African-Americans during the Civil Rights Movement; In a way, it was a call to action. Another single released, called "Sisters Are Doin' It For Themselves," is another feminist anthem that celebrates the progress that females had made throughout history.
Being the daughter of two very talented singers, she was born with the natural gift of singing. She grew up singing in her church's choir, which her father preached at. She also carried on her father's legacy of becoming a committed civil rights activist. Franklin performed at many civil rights events, including Martin Luther King Jr.'s rallies and later on, at his memorial service.  
 On August 18, 2018, in Detroit, Michigan, Aretha Franklin passed away surrounded by her family and friends. She will forever be remembered as someone who has shaped American culture through her powerful words and music that communicated her ideas of authenticity, soul, and integrity.