Why is learning a new language so difficult?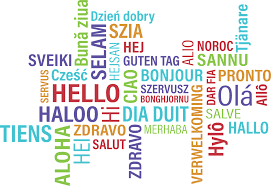 Many people find it difficult to learn a new language after childhood. Typically a child that is exposed to more than one language during development will normally find it easier to process and remember that language. The reason it is easier for them to pick up languages is that it is a part of their brain chemistry. When exposed to information as a child, they have an unconscious mind, which means that they absorb new material without being aware that they are learning. Once you get older, your conscious mind starts to take more control, therefore, making it harder to learn because information can get dissociated or lost. This means that when you get to high school, learning can get more difficult. Sophomore Matthew Provencher agreed, "I think learning a new language is so hard because you only spend about an hour per day learning and then you go back to your first language during the day."
 Languages include three main components. The first component is the phonology, which means using phonemes; these are producible sounds. English, for instance, has 44 phonemes and 26 letters of the Latin alphabet. The second component is grammar, which is how sounds are arranged in a sentence. For example, in English you would put the adjective before the noun you are describing; but in Spanish you put the adjective after the noun. The last component is the actual words themselves, meaning how different objects and ideas are being expressed.
 While there are so many languages one could choose to learn, Mandarin is spoken by the greatest amount of people worldwide, but it is the hardest for a native English speaker to learn. The cause for this is that Mandarin has four distinctive pronouns, which means one word can be spoken different ways and each pronunciation has a different meaning.
 One last reason why language is so hard to learn is because it requires new cognitive frameworks. By just translating the the language through the filters of your native language, you are not fully learning it you are just memorizing the translations.
 By learning a new language, you are able to communicate using new ideas, expressions and feelings. Your are able to talk with other people who may be from different cultures than you so you can expand your horizons.