Contact sports leave a significant impact on athletes long after retirement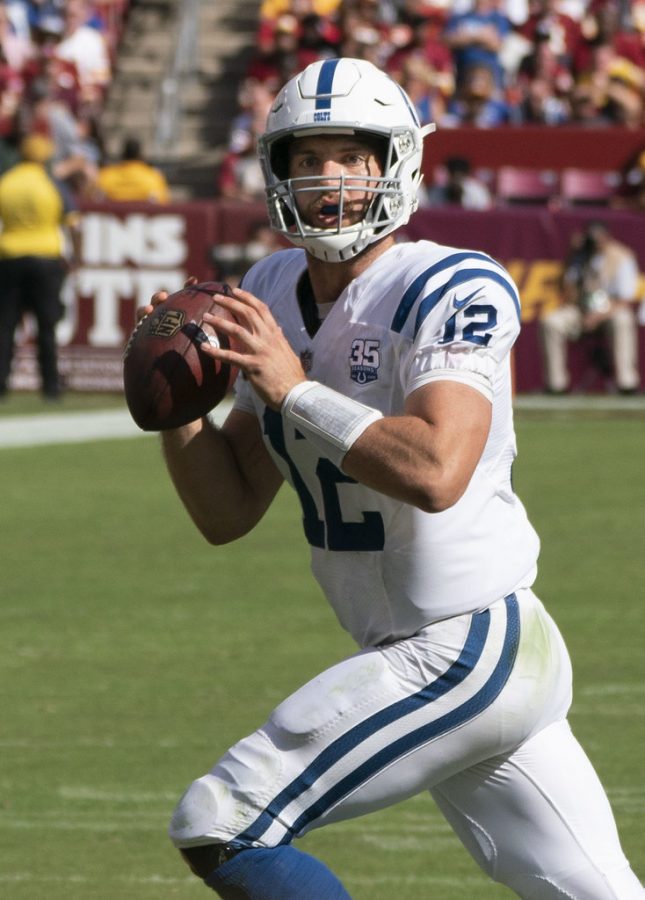 When news broke that Andrew Luck would be retiring a little over a week before the 2019 NFL season started, the football world was collectively shocked. Luck was drafted to replace all-time great quarterback Peyton Manning, with the first pick in the 2012 draft, after dominating in his tenure at Stanford with an overall 31-8 team record. Luck had just come off an incredibly productive 2018 season in which he threw for 4,593 yards and 39 touchdowns with notable efficiency (67.3% completion rate). He vaulted into the MVP conversation towards the end of the year after he carried the Indianapolis Colts to a wild card playoff appearance after they started 1-5. Luck came into training camp this year hobbled after suffering a calf injury in his right leg, and there was growing mystery about how much time he would miss. Still, there was growing anticipation for the upcoming season after Colts management had finally surrounded Luck with enough talent to become a perennial Super Bowl contender. Yet, the multitude of serious injuries suffered due to playing football left him without joy and wanting his NFL lifestyle to end
Luck may have been smart to get out of the brutal contact sport while he still could. Although the NFL has enacted a number of safety measures and rule changes to protect their players, contact sports are proven to leave a significant impact on the brain. CTE is a progressive degenerative disease of the brain found in people with a history of repetitive brain trauma. The symptoms of CTE include memory loss, confusion, impaired judgment, impulse control problems, aggression, anxiety, and eventually, progressive dementia. These symptoms often begin years or even decades after the last brain trauma or end of active athletic involvement. A recent study of the mental workings of retired NFL players concluded that 110 out of the 111 brains examined had characteristics of post mortem CTE. This includes a severe "Stage 3" case in former Patriots tight end Aaron Hernandez, notorious for committing suicide in prison after being convicted of first-degree murder in 2015. Recently, CTE was the main focus of Boston University researchers who established a clear connection that athletes do not need to endure a concussion to develop the brain disease; the simple act of experiencing repeated hits to the head may be enough to bring on CTE.
Many Colts and general football fans were taken off guard by Luck's surprise announcement, going so far as to boo him off the field during the preseason. However, junior Josh Navarro had a different take: "I agree with his retirement because if whatever sport you're playing becomes unenjoyable, then there's no point in continuing. It's his personal life choice, so he has the freedom to make his own decision." Luck's decision to retire may have long felt reverberations around the league as the Colts regroup, and many players ponder whether to take their future health into consideration and call it quits. "I saw him ascending to the top of the league and becoming a future hall of famer," junior Mason Langdon weighed in. "Losing someone like that in any sport is always going to leave an immense hole in your organization and the league." It remains to be seen how much of an impact Luck's decision will have on the future of the league and whether CTE research will affect public perception of the NFL. But nearly a quarter of the way into the 2019 season, Luck's kind personality and on field heroics are sorely missed.
About the Contributor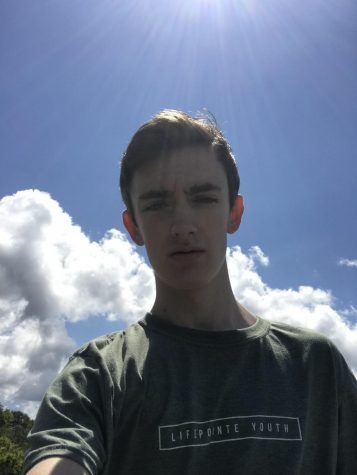 John Robbins, Section Editor
Hi everybody! I'm John Robbins, and I am back again for my second year on the Cat Talk staff. I am a senior at Millbrook, and when I am not getting the...