Culture Collaboration: Farhanah Arifah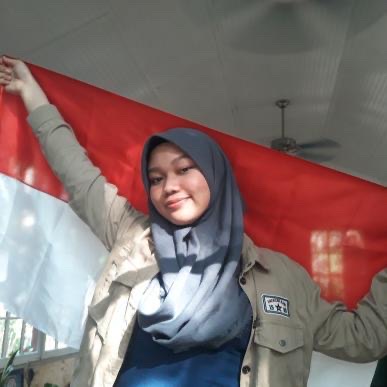 Indonesia, a country in Southeast Asia, is roughly 10,000 miles away from Raleigh. Farhanah Arifah travelled those 10,000 miles to take part in a foreign exchange program at Millbrook. The United States and Indonesia are two very different cultures in two very different regions of the world. One thing junior Farhanah Arifah noticed was the difference in food; in Indonesia, the food is "filled with herbs and spices." Many herbs and spices that you would notice in Indonesian cuisine include lemongrass, nutmeg, ginger, and even some that you might not have heard of, such as Tamarind, Kaffir lime leaves, and Keluak. 
  Another difference that Farhanah noticed right away was the difference in weather. While the United States has four seasons, Indonesia only has two seasons; one is the hot and dry season, and the other one is the rainy monsoon season. Since Indonesia is located right on the equator, it is very warm and tropical, going between seasons of rain and sun. The country is also made up of over 17,500 islands; therefore this nation is constantly surrounded by water, which makes the islands more vulnerable to typhoons. 
  Farhanah mentioned that "in Indonesia, many traditions held are based on religion or have some type of religious aspect." One of the main religions in Indonesia is Islam; Islamic holidays are often celebrated, such as Eid al-Adha and Ramadan. Eid al-Adha is the "feast of the sacrifice." It is a holiday that honors Ibrahim's act of willingness to sacrifice his son to show obedience to Allah's command. Some worshippers during this holiday will sacrifice an animal to honor Allah. Ramadan is a well known holiday that is celebrated by all Muslims around the world, especially in the United States. This Islamic holiday includes fasting during daylight hours, meaning they cannot eat or drink anything from dawn to sunset. Since in the U.S., we do not have an official religion recognized by the government, traditions can differ from individuals. 
  While Indonesia and the United States have many differences, they both share the value of maintaining traditions. It is so important to learn about different cultures and how your culture might have things in common with others. By doing so, you open many other worlds that you might not have thought possible.