11 injured after a shooting in New Orleans
Tia Hunt, Section Editor
December 1, 2019
  Early Sunday morning, from 3:20 am to 3:25 am, eleven people were injured by gunfire in the French Quarter of New Orleans. When police officers responded to the shooting, only ten people were found wounded. They were all taken to medical centers in the area, and the eleventh victim walked to a hospital on their own. Two victims were in critical condition with gunshot wounds to the head and chest. No information has been released about the status of the other victims. Officers were able to respond to the shooting and take care of victims quickly because they were already present in and around the scene. New Orleans' Police Department was needed in the area due to the Bayou Classic, an annual football game that occurred later that day. When the shots fired, the police originally thought they were being shot at and reacted promptly. Although multiple officers were present during the shooting, no one was able to tell where the shooting was coming from. One person was detained, but no arrests have been made. It is unclear whether the detainee has any involvement in the shooting. There is a $5,000 reward for any information that directly leads to a suspect. The mayor and police superintendent of New Orleans have both released statements. The investigation of this mishap is still in the early stages, but both men have assured that the culprit will be found.
About the Writer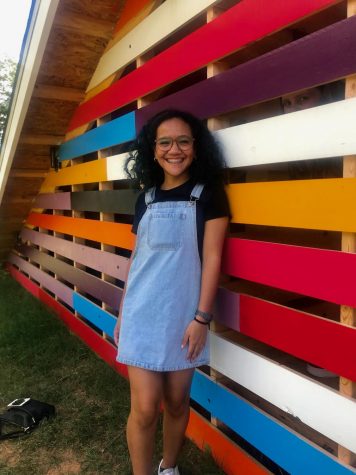 Tia Hunt, Web Design Editor
Hey Wildcats! My name is Tia Hunt, and I am super excited to be a part of the newspaper staff as the web design editor this year. Other than newspaper,...