Traumatic events impacting the brain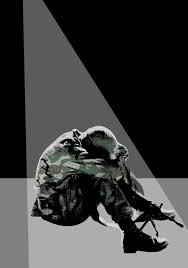 Trauma is an overwhelming stressor that surpasses the coping mechanisms of an individual. It is often the product of distressing or disturbing events. These events may trigger different responses in each person, depending on their genetic makeup. Common events that result in trauma include, but are not limited to, physical or emotional abuse, harassment, witnessing a crime or death, or serving in a war. 
  Contrary to popular belief, the most common response to a traumatic event is resilience. Around 65% of people exposed to traumatic events return to their normal routine and remain there soon after. Potential protective factors help to lessen the negative effects of events. These factors include an uplifting family environment, self-reliance, and attachment to their school. They help to increase resistance in a population that is high in maladjustment. Demonstrations of maladjustment include drug use, crime, etc. High maladjustment rates are proportional to risk-exposure. 
  Post Traumatic Stress Disorder is another effect of shocking or distressing events. In a study of war veterans, 83% of soldiers facing potentially traumatic combat scenarios remained in good mental health, while 7% developed PTSD. When one is experiencing symptoms of PTSD, the brain is stuck in danger mode, constantly dealing with fear and emotion. The amygdala is the part of the brain responsible for these feelings, and it is especially active in those suffering from PTSD. The hippocampus, which controls memory, becomes smaller. Those with PTSD often struggle with concentration and experience memory loss. Additionally, the prefrontal cortex has lower activation in these patients. The prefrontal cortex is involved in fear extinction which is the process of learning that determines what is threatening and what is not. 
  Traumatic events often result in adjustment disorders or difficulty returning to a normal routine. Many people experience these concerns. Junior Ethan Storey spoke out regarding victims of trauma: "Let survivors find their voice to tell their story. It will help to empower other survivors. Be sympathetic and supportive of trauma survivors, but you can never fully understand their experiences, even if you are just trying to help." Many victims find difficulty discussing their experiences, but others crave normalcy. Symptoms vary from person to person, but they are all valid. For anyone experiencing any symptoms, treatment includes support groups, therapy, and prescriptions (at the suggestion of a doctor).