How Barstool Sports has stayed relevant
  Most Wildcat students, and many alumni, follow or have heard of Barstool Sports. It is a digital media company that focuses on sports and entertainment. Founded by Dave Portnoy in 2003, it began as a print publication which was distributed in the Boston metropolitan area. It offered projections on fantasy sports and a few other topics.  Portnoy knew this would not be enough to stay relevant in the long run. In 2007 they created an online website that featured blogs and funny videos from that week in sports. From there they have not stopped evolving with the times to keep growing their brand. 
  What really has helped Barstool become popular is social media. First, they created a Twitter account that mainly posted funny sports clips and updated followers on big sporting events. Once Instagram was developed, Barstool really took advantage of this app. The Instagram account allowed Barstool employees to post funny videos of daily life in their office. It also became a way for Barstool to broaden its fan base to teenagers since their fan-base was primarily adults in the beginning. Sophomore, Roman Jankowsky said, "I love Barstool and have followed them for a while because the video clips they post are very funny." This shows how Instagram has allowed more people to become fans of Barstool.  Videos have also been posted via other social media platforms, a way for fans to feel a deeper connection with Barstool and their employees. 
  Once it was clear which personalities the fans loved, Barstool created podcasts and YouTube videos based on each person's interests.  For example, the president, Portnoy, loves football, so he has NFL and college football shows on YouTube. He shares the show with co-host Dion Sanders (Prime Time), Kayce Smith, and Big Cat, all who also love football.  Each week they sit down and talk about big games and who they think will win. Football is not the only sport they showcase.  For example, Foreplay is a golf podcast, Spittin' Chiclets is a hockey podcast, and Barstool Rundown covers all sports and the big events of that week.
  Barstool continues to find  new ways to stay on top and has figured out how to connect with all generations. They will continue to do this by creating apps and tracking the podcasts people love the most. However Barstool evolves, they will always try to be the place where people come to just laugh and watch or listen to something about their favorite sport. 
About the Writer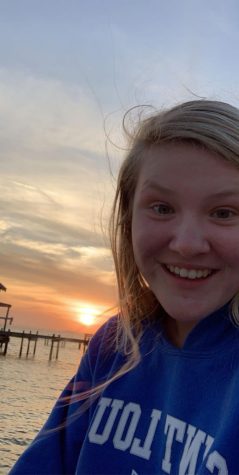 Carter Ramey, Staff Reporter
Hey everyone, I am Carter Ramey, and this is my first year on the Newspaper Staff. I am so excited for the upcoming year and hope you are too!  I am going...