Rishi Sunak, Britain's Newest Prime Minister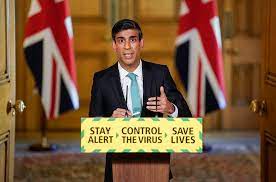 Britain's newest prime minister, following the resignation of Lizz Truss in October, is Rishi Sunak. Sunak  was appointed as Britain's third prime minister in the past year on Oct. 25. His election signals a shift in British politics and social structures as he is both the youngest prime minister at 42, as well as the only person of color to ever hold the position. Despite his relatively short political career he holds an esteemed position within the British conservative party with him being elected to the Yorkshire seat of Richmons in 2015. His past political pursuits worthy of note are his backing of Brexit, his election as the finance minister in 2020 and election to the second-in-command of the finance minister in 2019. He was highly regarded as an adept finance minister as his economic policies carrying Britain through the pandemic proved to be largely successful and gained him large amounts of public support.
  Additionally, much of his support has come from the Indian population within Britain, as well as globally as he made it a point throughout his political pursuit to embrace his Indian and Hindu heritage. Despite him being born in 1980 in South Hampton, he has a very recent immigrant background within his family as his parents, who are of Indian origin, immigrated from East Africa. This makes him not only the first person of color to lead Britain, but also the first leader to have origins in a country formerly under British rule. Additionally, his appointment as prime minister makes him the first person to be appointed prime minister by King Charles, following the death of Queen Elizabeth only weeks before.
  In his first speech as prime minister at Downing Street he promised English citizens to "fix" the mistakes of Liz Truss, which he then went on to say were "not borne out of ill will or bad intentions." He takes office during a time when Britain is in turmoil with the resignation of two prime ministers in less than a year, one of them only holding office for six weeks. His responsibility now is to quell the economic turmoil throughout Britain as well as restore public confidence in the Conservative party as their poll numbers hit record lows. 
  However some British citizens worry that he might be disconnected from the British population as Sunak is a multi-millionaire married to Akshata Murty, whose father is Indian tech billionaire Narayana Murty. His wife was recently involved in a scandal where it came to light she'd been avoiding millions in taxes by claiming non-domicile status.
  The former banker holds a position in an incredibly unpredictable political atmosphere where little has proven to be guaranteed in the past months. Millbrook history teacher, Mr. Grow, highlighted this saying: "It's a change in the direction of the country even if it's within the same party. This one is one hundred percent unique. There's never been a prime minister that's flipped this fast."
  Only time will tell the long term outcome of Rishi Sunak's election as Britain's prime minister and whether he will restore the Conservative party to its former glory, or bring about  the end of its 12-year dominance on Downing Street.