Protests Spark Around the Country In Response to Newly Released Footage of Tyre Nichols's Death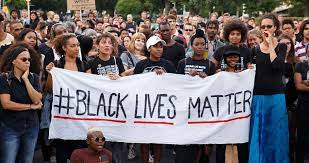 On Friday afternoon, January 27, Memphis officials released the bodycam footage of the police killing of Tyre Nichols. Prior to its release national attention was drummed up as cities across the US began to prepare for expected protest and violence as a public response. 
  In Georgia, Governor Brian Kemp issued a state of emergency order the day before the video was released while in cities such as Austin, police would be moved into a "tactical alert status" on Friday morning. Other cities throughout the U.S. mimicked these measures, taking steps to prepare for possible riots after the release of the video.
  Following the release of the footage, groups have marched in protest across the country in cities including New York City, Boston, Atlanta, Baltimore, Los Angeles, San Francisco, and Portland. They all are calling for the end to police brutality and abuses of power and calling for more accountability within the system for the failures that allow brutal killings such as these to happen.
  The five officers involved, as well as three EMTs, were fired before the video was released to the public, which some are calling a step in the right direction.