This Day in Sports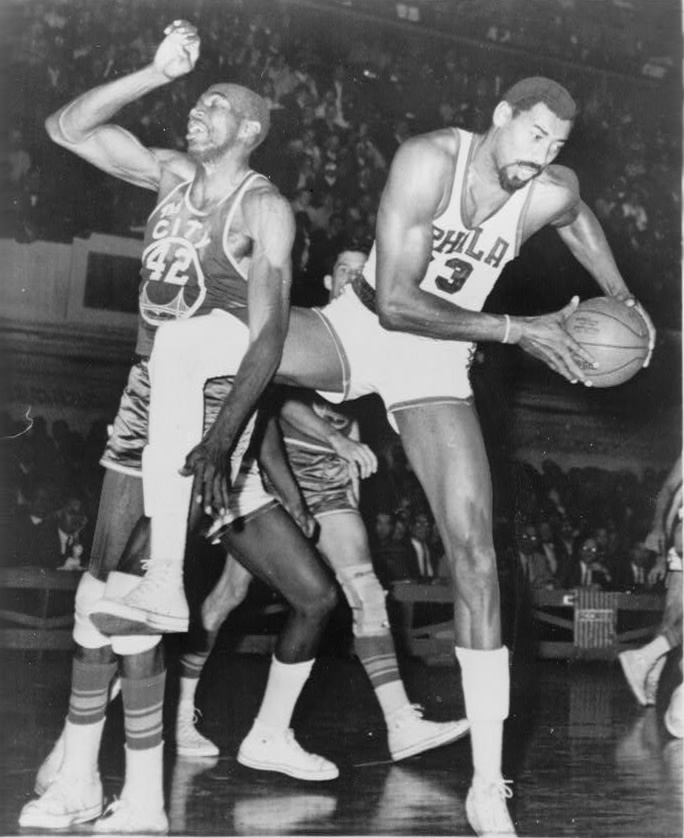 1962: Wilt sets record
 Arguably one of the best players in NBA history, Wilt Chamberlain set yet another NBA record on this day in 1962. This one being the single game record for points in a playoff game. He did this as a member of the Philadelphia Warriors, dropping 56 points against the Syracuse Nationals. They went on to win the game with a score of 121-104 in the Eastern Division Semifinals.
 This was just one of the 72 records that Chamberlain holds, 68 of which he holds alone. Among these records are many that most consider unbreakable, such as the 100 point game, averaging 22.9 rebounds over his career, and grabbing 55 rebounds in a single game. Among these accolades he won two NBA Championships, 1 NBA Finals MVP, and 13 All-Star selections. He was also inducted into the NBA Hall of Fame and had his jersey number retired by all three teams he played for.
 Chamberlain's historic night back in 1960 may be overshadowed somewhat buy his other historic performances and records, but it really should not be, as this record is truly extraordinary. Since accomplishing this, many other players have come close to his record, but only one man has,  Michael Jordan. The GOAT himself.
1962: Gordie Howe reaches 500
 Happening on the same night as Chamberlain's historic game, Gordie Howe was able to accomplish something only one other man has ever been able to: he scored his 500th NHL goal. He did so against Gump Worsley of the New York Rangers as a member of the Detroit Red Wings. Howe accomplished this feat in 1045 games averaging about .5 goals per game en route.
 Howe is also second on the all time goals list with a total of 801 goals over his career and ninth on the all time assists list with 1049 assists. This makes him good for a total of 1531 points in his illustrious NHL career. Junior Jake Burkey added, "Gordie Howe was a true pro and did amazing things during his career. He also played for the Hartford Whalers, which turned into the Carolina Hurricanes, so that is really cool." At the time, the only other person to score 500 goals was Maurice "the Rocket" Richard of the Montreal Canadiens. He is a fellow member of the Hockey Hall of Fame.