How to have an amazing summer on a budget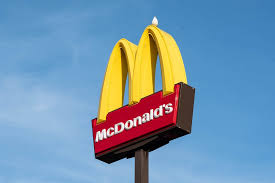 With summer just around the corner, Millbrook's halls are abuzz with excitement as students begin to dream of the sunny days ahead. Countdowns are winding down, final projects are being turned in, exams are being taken, and students are nearly at the finish line. Every year, students look forward to the beginning of summer, and to treasure the short time span in the precious months before school resumes. However, if you are anything like me, your wallet may not be as ready for summer as you are. Before you let your visions of eating out this summer slip away, keep reading to learn about some ways you can have the summer you have been dreaming of without breaking the bank!
 Located just down the road from Millbrook, Tropical Smoothie Cafe is definitely a summer day favorite. Cold, fruity, and delicious smoothies are a perfect drink for a particularly hot summer day; but at around five to six dollars per smoothie, they are certainly not cheap. However, on June 14th (National Flip-Flop Day), Tropical Smoothie offers FREE Sunshine smoothies to any customers wearing flip-flops between 2 PM and 7 PM. Junior Tripp Kurtz loves this deal. He said, "I have been to Tropical Smoothie for Free Smoothie Day the past few years. I love starting off my summer with a free smoothie!"
 For those of you with a late-night sweet tooth, stop by Sonic! This summer, they offer half-price milkshakes after 8:00 PM. They have fun flavors like Strawberry Cheesecake, Coconut Cream Pie, and more! I would definitely recommend the Peanut Butter Fudge- it is so yummy!
 When you are looking for a nice, cold drink to quench your thirst, take advantage of McDonalds' "Summer Drink Days" promotion. For the past ten years, they have offered discounted beverages from May to September. Go to your local McDonalds and get any size fountain drink for just one dollar, or McCafe drinks and smoothies for two to three dollars! Also, if you complete the quick survey at the top of your receipt, you will receive a coupon for your next visit. Many other fast food places offer this same deal – take the survey on your receipt to save money!
 Many restaurants have taken advantage of the prevalence of smartphones in our society and in result, have created apps. When you download these apps, you can order food through the app, join rewards programs, and obtain points with purchases that go towards discounts or even free meals. The McDonald's app offers BOGO Happy Meals, Free Fries Friday, discounted breakfast, and more. Burger King's app offers BOGO Whoppers. The Krispy Kreme app gives you a free doughnut when you sign up and rewards points to use toward free drinks or dozens. The Chick-fil-a app is a must-have for fast food lovers. Arguably one of the best apps out there, Chick-fil-a frequently sends free meal coupons to app members and gives you points that can be redeemed as food. Additionally, Panera gives you a free pastry when you download their app, plus lets you earn points towards more free food and drinks.
 For a sugary snack, download the Baskin-Robbins app and get a free cone, plus "buy one cone get one for $0.99" coupons. Dairy Queen has a similar offer, with a free Blizzard when you join their app.
 This summer, your wallet and your taste buds will thank you when you take advantage of the many deals local restaurants and fast-food joints have to offer.