Antonio Brown is a professional rapper…for now?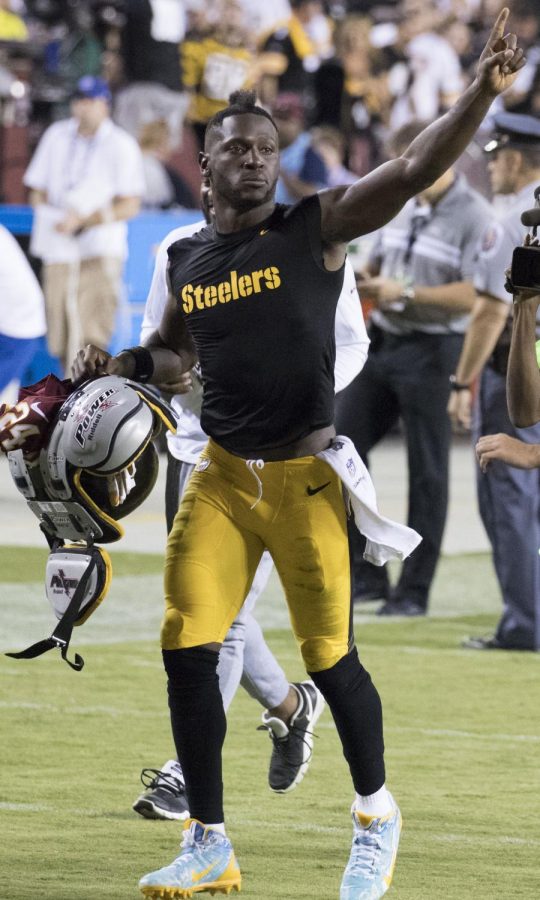 Antonio Brown has been busy in his relatively short but exciting football career. He has seven pro-bowls, four first-team all-pros, and a brand new hit single. In 2018, Brown was an all-star receiver on the Steelers, and he was the best in the league. By January 2020, Brown is one of the most hated players, removed from his team, fighting with dozens of people on and off the field, in addition to being  a rapper. 
  In 2018, Brown was an electric player who had broken several records. In week six, Vonteze Burfcit rammed his helmet into defenseless Brown's helmet, sending him to the ground in pain. After that, Brown's career held its legendary status for only a few more weeks before he ruined his reputation forever. Ben Roethelisburger and Antonio Brown allegedly had an off-the-field fight and refused to mend their relationship. Shortly after, they parted ways when Brown requested a trade from the Steelers. In March, he was supposed to be traded to the Bills but refused and ranted on Instagram, so he was traded to the Raiders for a few middle round draft picks. After that, he refused to wear the NFL-regulated helmet and instead chose to support his favorite, even though he could not play with it. If those are not harmful enough, Brown later got into a fight with the general manager, calling him a "cracker" and throwing benches and chairs at him. He finally apologized for his actions but soon after demanded a trade and was signed by the Patriots.
  When he signed with the Patriots, Antonio Brown immediately turned the powerhouse Patriots into a massive threat to any defense. However, all good things must come to an end, and after a sexual assault charge, the Patriots released Brown after he only played in one game. After swearing off the NFL, then apologizing several times, he is still working out for teams every few weeks. 
   While we may never understand what goes through his head, Antonio Brown will always be a media treasure and possibly a popular name in your playlist. In January 2020, Brown dropped his first song, "Whole Lotta Money". In this song he sings about how rich he is and how nobody can touch him. He talks about how great of a player and person he is and seems to not mention other players he has a beef with. This could be a start to a career, or another publicity stunt, but it is impossible to tell. 
  Brown could continue his football career as long as he stays off social media. The only problem is that he can not seem to just take a break from tweets, or vulgar language in videos he posts. As a rapper, Brown has the freedom to say what he wants in song lyrics, but is that really what he wants? The average main-stream rapper makes about 1.25 million dollars each year, but Browns ability could get him a lot more.He was at one point the most dangerous receiver and could easily reignite his playing days.
 Sophomore Sulayman Samba said that "he's a great football player and one of the best to ever play. He should be back in the league, and there are many teams that would be lucky to have him. He's a great receiver and brings a fiery energy to the team." The main question is will Brown be back for more football, or has he lived out his life in pass and continue as a rapper?
About the Writer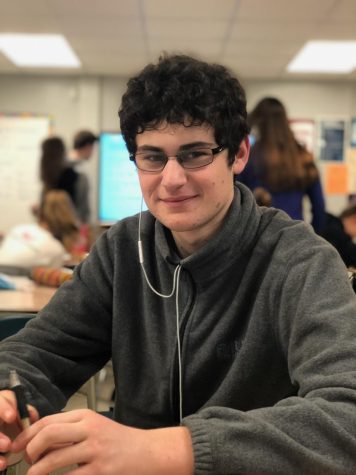 Harrison Schwinger, Staff Reporter
Hi, my name is Harrison Schwinger. I am a fifteen year old sophomore at Millbrook High School. I love sports, and I am going to play baseball for the Millbrook...