Students Terrorized at Oxford High School in Deadly School Shooting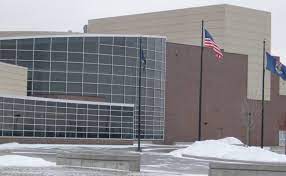 On Tuesday, November 30th, shots rang at Oxford High School in Oxford, Michigan. The alleged shooter, a 15 year-old sophmore named Ethan Crumbley, fired on students in the hallways with a 9mm Sig Sauer SP2022 semi automatic pistol that was purchased by his father four days earlier. 
  Within five minutes of when the attack began 11 people had been shot with the first 911 call coming in at 12:51 p.m. The school was placed on lockdown after the attack and authorities arrested Crumbley on the scene, citing that the boy put up no resistance upon being confronted by law enforcement. 
  Currently, it is being reported that a string of concerning behavior led up to this attack with teachers having contacted his parents twice before. According to officials, the day of the attack Crumbley was sent to the office due to what his teacher reported as "concerning behavior", such as being witnessed looking up ammunition in class. His parents were called in and refused to take him home so Crumbley was ultimately returned to class. At this time it is deemed highly likely that he had the gun he would use in his backpack during the meeting with administration.
  As of the time of writing the shooting resulted in the death of 4 students: Hana St. Juliana, 14; Madisyn Baldwin, 17; Justin Shilling, 17; and Tate Myre, 16. The attack also wounded seven others, though authorities do not believe at this time that the students were specifically targeted.
  With details still emerging surrounding this deadly shooting Crumbley has been charged with one count of terrorism causing death, seven accounts of assault with intent to kill, 12 counts of possession of a firearm in commission of a felony, and 4 counts of first-degree murder. He is being charged as an adult and has pleaded not guilty.