Mafia Boss Arrested After 30 Years on the Run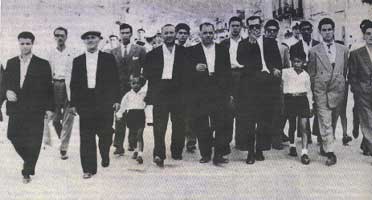 On January 16, 2023, at 9:58 pm, Italy's most wanted mafia boss, Matteo Messina Denaro, was arrested by armed police at a private hospital in Sicily on Monday. Denaro has been on the run since 1993 for crimes that shocked not only the nation but the majority of the world. Nicknamed "Diabolik" and "U Siccu" (The Skinny One), Messina Denaro had been sentenced in absentia to a life term for his role in the 1992 murders of anti-mafia prosecutors Giovannia Falcone and Paolo Borsellino. 
  Messina Denaro, 60, was taken away from Palermo's "La Maddalena" hospital where he was being treated for cancer by two uniformed carabinieri police who put him into a waiting black minivan. He was wearing a brown fur-lined jacket, glasses, and a brown and white wooly hat. A second man who had driven Messina Denaro to the hospital was arrested at the scene on suspicion of aiding a fugitive. Messina said to authorities, "I could fill a cemetery with my victims." 
  Images on social media showed locals applauding and shaking hands with police in balaclavas as the minivan carrying Messina Denaro was driven away from the suburban hospital to a secret location. Many Italians are overjoyed about the arrest; Prime Minister Giorgia Meloni went to Sicily to congratulate the police. "It is a day of celebration for us," Meloni said, after visiting the Palermo prosecutor's office.