Sound Opinions: Can Money Buy You Happiness?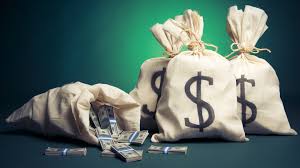 Lauren Jones, Co Editor-in-Chief and Editorial Director
May 1, 2023
  Picture sitting in your eight billion dollar mansion with everything that you could imagine. Does it seem enjoyable to you? Well of course it does–who wouldn't want that? But does having all the money in the world buy you happiness if it means you have to enjoy it by yourself? 
  Something people don't think much about is how the more things they buy with their money, the less time they have to use and enjoy those possessions. Some use their money to buy electronics or one of a kind objects to obtain their happiness, but yet they can never use all the things they bought. Basically, you end up feeling as if you wasted your money, and won't make you as happy as you believed it would. 
  When you purchase material things it can only lead to temporary happiness, as the thrill of buying something can make you feel good, but it is short-lived. However, the case can be different depending on what you spend your money on. Spending money on material items won't give you everlasting happiness, but spending money on experiences that can provide you with long-lasting memories can make you feel happy forever. 
  Normally the things that bring people true happiness are good relationships with family members and friends, as they make you feel special and confident around them. You cannot buy friends or family members, which can leave those who have money to oftentimes feel isolated. Or they gain friends because of their money and they'll never know which relationship is true. Therefore leaving them to be sad and alone at the top.
  Happiness comes from doing things that you love, and you will never feel full of happiness until you do those things. Being rich can leave you trying to enjoy your possessions alone, instead of spending your time going out with friends and family to create memories. Contrary to popular beliefs, money doesn't relieve stress–it causes it. Think about it. The more money you have, the higher your expectations can become to make you worry more than you should. 
   Everyone can buy materialistic things to make them happy at the moment. That feeling can make anyone think they've never been happier, however, the unlimited access to money can never come close to the true happiness that friends and family give you. Essentially, money can give people temporary happiness, but in the long-run it doesn't have the ability to make people happy and could lead to feelings of emptiness.