What To All the Boys trilogy movie is best?
  For most Netflix watchers, the movie series To All The Boys is a fan-favorite rom-com trilogy. The audience's excitement increased after the third and final movie released on February 12th. As each movie was released, every fan was stoked to see what would happen and thrilled for the next movie. Now it is time to decide which was best: To All the Boys I've Loved Before, To All the Boys: P.S. I Still Love You, or To All the Boys: Always and Forever.
  The first movie in the trilogy, To All the Boys I've Loved Before, was the beginning of many viewers' addiction. This movie introduced the love life of Lara Jean Covey and Peter Kavinsky, based around the plot of Lara Jean's secret love letters being mailed out to her five crushes by her younger sister. As one of her crushes get a letter,  Lara Jean and Peter start a fake relationship to help Peter get back with his ex-girlfriend, but instead, the two find love elsewhere. The movie finishes off with Lara Jean and Peter realizing their connection and starting a true relationship. 
  The second movie was To All the Boys: P.S. I Still Love You, and every fan's dreams came true. This movie focused on Lara Jean and Peter's relationship after an unexpected person from the past shows up. John Ambrose, one of Lara Jean's childhood crushes, appears and causes ripples in her relationship with Peter. As her high school sets up a volunteer program fair, Lara Jean signs up to go to a retirement home, along with John, while Peter volunteers with friends. Reuniting with John causes Lara Jean to question her relationship with Peter, and she is unable to stop comparing herself to Peter's ex-girlfriend. Lara Jean and John, however, start to go back in history and catch old feelings. The movie finishes off with Peter and Lara Jean making up and continuing their relationship stronger than ever.
  The third and final movie, To All the Boys: Always and Forever, was released February 12 of this year and is leaving every fan with happy hearts. As Lara Jean comes home from a spring break vacation to Korea, she is left facing some pretty hard college decisions. As her shared college plans with Peter get disrupted, Lara Jean has to make some tough decisions on where she should go and how to tell Peter while on a class trip to New York. In efforts of not spoiling the movie, go watch the movie on Netflix to see what happens in the end. Most highlights of this movie were the sparks between the two appearing more than in other movies, especially after their tense relationship in the second movie. The movie also points out the importance of making your own decisions and not letting others force you into something you do not want. 
  To be totally fair, all three of these movies were very well written, acted, and expressed many different emotions. The outcomes of the first two movies were what allowed the third movie to be the best one for many fans. If you have not watched any of these movies yet, then go snuggle up on your couch and take a day to watch the romantic and laugh-inducing movies.
About the Writer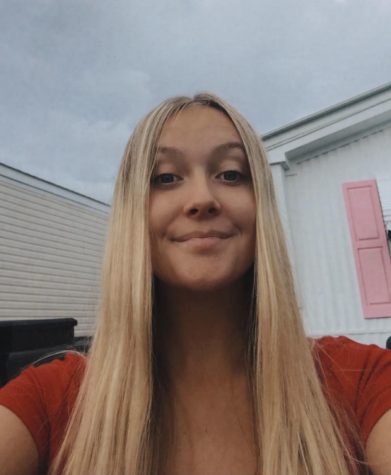 Lauren Jones, Staff Reporter
Hey everyone! My name is Lauren Jones, and I am currently a sophomore. This will be my first year on staff, and I am looking forward to it. I love watching...