Student council: the backbone of our schools
 On Friday, April 23, Millbrook High School students voted in the school election for the newest student council leaders in all grades. With voting for our new student council panel for the year of 2021-2022, it is important to have a clear understanding of why schools have a student council. Student council is full of excellent opportunities for hardworking students and our newly elected officers have their work cut out for them.
  One major pro to letting students engage in a school council is that this commitment builds leadership skills and teaches those involved what it takes to be the person that people look up to. Students learn how to be confident in their beliefs but not arrogant. They can learn to trust and listen to their peers, and not be loud or authoritative. Through the student council, leaders are taught to be resilient when things do not go the way they planned, and they do not let it bring them down, but let it make them stronger when they need to do something even better later. "Student council pushes students to become better leaders in our community, and we learn the importance of giving back," sophomore Maddie Long, the current Vice President of the Class of 2023, pointed out. As students on the class council are meant to share ideas with each other, the students start to start to acquire better communication. Communication skills are developed as students share information others may not be aware of, making sure things are clear with one another, listening to other students opinions on certain topics, learning how to act better with others if things get heated, and having a clear sense of friendliness between one another. Ultimately, students learn to have better time management, as some can be juggling a lot of things at once. Sophomore Madison Long pointed out what she loves most about Millbrook's student council: "My favorite part about student council is seeing my peers take pride in our school and do hands-on activities."
  For students who are interested in going into a leadership position when they go to college, joining class council is definitely a very good step towards learning how things can be when there are many people watching you. For example, if you are a student class president, although it is not the same as the president of a country, you have the chance to grasp many lessons: how it feels to be in charge of something, how to make the best decisions, to listen to other people, and not base everything off your own thoughts. Finally, if students are involved in the class council and they do a good job, then it will definitely look good on college applications as it shows how you care about your school and that you have learned leadership, communication skills, and have learned more about doing the hard work. 
  Student council can benefit any student as they are trying to become the best person they can be by helping others and supporting others. No matter what your role is in a student council, you can potentially have a great impact on someone's life whether it is in the Millbrook community or outside of school. Make sure to support your peers that are in the MHS student council as they are working hard for you to have the best high school experience possible.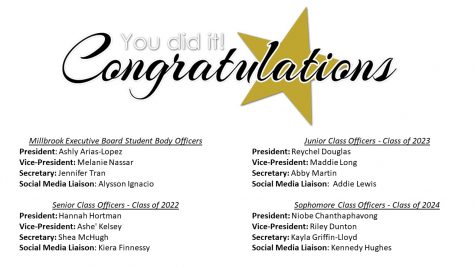 About the Writer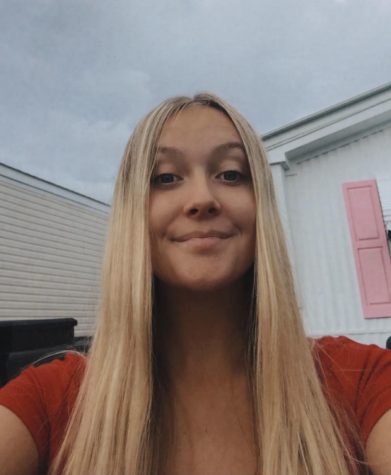 Lauren Jones, Staff Reporter
Hey everyone! My name is Lauren Jones, and I am currently a sophomore. This will be my first year on staff, and I am looking forward to it. I love watching...