Should the NFL have harsher suspensions and fines?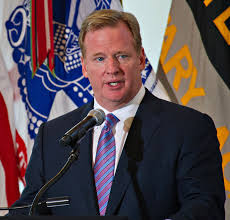 Watching football should be fun for fans of all ages, and it has been a national pastime for one-hundred years. At some point, everything goes through changes to make it safer and more fun, but the NFL has let dangerous players continue to play and stay in the league. When you see a player harm your team, then come back the next game and do it again, you might start to think the National Football League does not care about the players. The NFL needs to fix their player safety policy so that repeat offenders, such as Vonteze Burfcit, Haloti Gnata, Ndamukong Suh, and other dirty players are not able to cause harm to their opponent.
  When you are watching a football game, wearing a Myles Garrett Jersey with your friends or family, you do not expect him to rip off another player's helmet, hit him with it, tackle him,and  then get stomped on by the other team. On a recent Thursday primetime game, that is exactly what happened when the Browns and the Steelers faced off. Usually, rivalry games are full of tempered, fast-paced plays, big hits, and small face-offs between certain players, but this was taken way too far. NFL players make enough money that a 35,000 dollar fine does not affect them. For Myles Garrett, who signed a four-year, fully guaranteed contract with a twenty million dollar signing bonus. 35,000 dollars is nothing for him. As of now, he is still a superstar on a rising team that is making more money than everybody reading this, so why would he care about a small fine? Junior Jyheem Spears said, "NFL players should be suspended because it makes the game much less fun and can cause dangerous injuries." Good players on good teams should not have to worry about having their careers ruined by one bad player hitting them when they are not looking. Football is a rough sport, and the NFL needs to make it as safe as they can.
  Vontaze Burfict is another huge, recent example of a dirty player. Burfcit lost over a million dollars in fines and missed a combined full season of football. He has injured many players, including Antonio Brown, James Jones, Fred Jackson, and Leggarrete Blount to name a few. He was officially suspended for a full season this year after a nasty hit to Jack Doyle. If players can just randomly hurt other players, ruin their careers, then play again, they will not learn, and are likely to continue their reckless playing styles.
  Tyreek Hill recently got into an incident in which he was exposed for beating his girlfriend in a hotel. This year he was able to be a starter in week one. A couple of years ago, Adrian Peterson was arrested and almost had to serve jail time for physically assaulting his son. However, he is still in the league.
  The NFL needs to try to fix the rules for many reasons. More fines and suspensions get dirty players out of the league. Dirty players can ruin other player's lives, make fans hate football, and overall just make the game a lot less fun. If more fines and suspensions are introduced now, in ten years the NFL can be a safe, fun league for many years. 
About the Contributor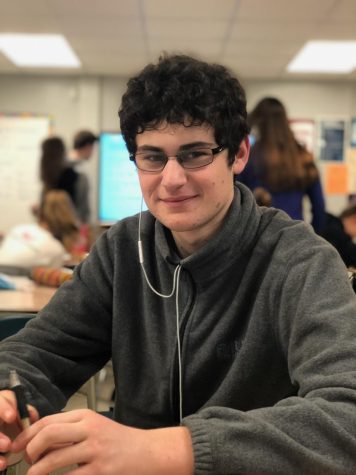 Harrison Schwinger, Staff Reporter
Hi, my name is Harrison Schwinger. I am a fifteen year old sophomore at Millbrook High School. I love sports, and I am going to play baseball for the Millbrook...